12 UK Drill Rappers You Should Be Listening To In 2019
3 January 2019, 12:05 | Updated: 16 July 2019, 17:10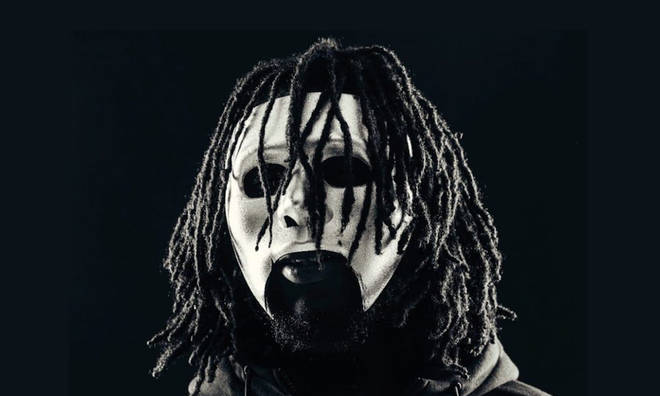 From 67 to Headie One, these are the biggest and best UK Drill rappers you need to get to know in 2019.
UK Drill has become one of the most popular and talked-about genres of music over the last few years, so here are some of the biggest and best stars from the genre you should be checking out right now...
Headie One
Following a soiid year in 2018 which saw him release two heavily acclaimed mixtapes in the shape of 'The One' and 'The One Two', Headie One is on top of his game right now.
With a brand new song alongside UK rapper Dave called '18 Hunna' on the way, 2019 looks set to be Headie One's best year yet.
Essential Listening: Headie One X RV - 'Know Better'
LD
Having made his name as part of Brixton collective 67, masked rapper LD has branched out as a solo star and released an epic project in 2018 called 'The Masked One'.
Never without his iconic mask, LD supported Skepta as part of his tour at the end of 2018 and has been tipped by the Boy Better Know MC as one of the brightest UK Drill stars.
Essential Listening: LD featuring Dizzee Rascal - 'Stepped In'
Skengdo X AM
Moving like UK Drill's tag team champions, Skengdo X AM also hail from Brixton and made waves with their solid 2018 project 'Greener on the Other Side'.
Whilst they usually work alone, Skengdo X AM did manage to secure Chicago Drill legend Chief Keef for a feature on their song 'Pitbulls', proving they're certainly heavyweights in the scene.
Essential Listening: Skengdo X AM - 'Diligent Members'
DigDat
When DigDat's song 'Air Force' became one of the most successful UK Drill tracks of 2018, you knew he was onto something special - he even added a remix featuring K Trap and Krept & Konan.
But it was when that very remix hit the top 20 in the UK chart (the first time a UK Drill song had achieved that feat) which reallly proved that DigDat is one to watch for 2019.
Essential Listening: DigDat - 'Air Force Remix' featuring K Trap, Krept & Konan
RV
Despite spending much of 2018 in prison, RV still managed to put out some strong releases and was also featured on Headie One's project 'The One'.
Having already worked with a number of the other artists on this list, including Loski and DigDat, it looks like RV is certainly set to have a bright 2019 in the music game.
Essential Listening: Headie One X RV - 'The Jugg'
K Trap
Another artist who has made a real name for himself over the last couple of years, K Trap may use a balaclava to hide his identity but he certainly doesn't let it hide his sick flow.
K Trap has openly admitted that he's trying to change the sound of his music by introducing new ideas to Drill and it's clearly working as his popularity is seriously on the rise. Watch out for him this year.
Essential Listening: K Trap - 'Watching'
Loski
As a member of the Harlem Spartans collective, Loski caught the attention of listeners with his unique flow and had a stellar year in 2018, picking up plenty of YouTube views in the process.
His melodic tune 'Forrest Gump' brought a more dancey style to Drill and Loski has made that lane his own with further releases such as 'Calm Down' and Steel Bangelz collab 'Hot Steppa'.
Essential Listening: Loski - 'Teddy Bruckshot'
M Huncho
Embracing one of the most popular pieces of clothing in the UK Drill scene, balaclava-wearing star M Huncho is undoubtedly a fan-favourite.
Whilst he doesn't always spit in the 'traditional' Drill format of triplets, the rapper is still very much a part of Drill culture in the UK and is one of the most melodic spitters the UK has to offer right now.
Essential Listening: M Huncho - 'Take Away The Pain'
67
It would be impossible to have this list and not include UK Drill legends 67. The collective (including masked member LD who also features on this list as a solo artist) made a name for themselves with their hard-hitting bars and fiery flows, securing collabs with the likes of Giggs along the way.
The group's 2015 project 'In Skengs We Trust' is an absolute classic and set the marker for further solid releases in 'Glorious Twelfth' and 'The 6'. Genuine legends in the scene right here.
Essential Listening: 67 - 'Things & Stuff'
Russ
Moving into 2019, is there a more catchy UK Drill tune than Russ' 'Gun Lean'? Whether you do the dance or not, you can't deny it's a big anthem and even saw love from Chip on social media at the end of 2018.
Russ shares his name with an American rapper whose stock is also rising fast and that may become confusing for some fans, but if he builds on the success of 'Gun Lean' this year then he may not care at all.
Essential Listening: Russ - 'Gun Lean'
KO
Switching up his style each and every time, East London Drill star KO has become a big name in the scene over the last 12 months or so.
He's already being touted as a one to watch for 2019 and with the rest of Homerton seemingly intent on taking over the Drill game this year too, KO is spearheading an entire movement right now.
Essential Listening: KO - 'Never Know'
> Download Our Free App For All The Latest Music News!