Cardi B's new album: release date, tracklist, songs, features & more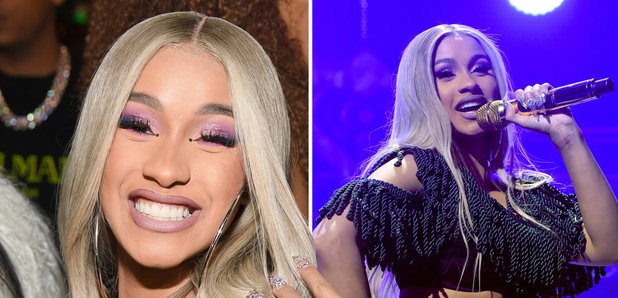 Everything you need to know about Cardi B's new album dropping in 2021 - the songs, release date, tracklist, features and more.
Since Cardi B exploded onto the Hip-Hop scene with 'Bodak Yellow' in June 2017, the hilarious rapstress has quickly grown into a household name and a global superstar.
Cardi, whose real name is Belcalis Almanzar, married Migos rapper Offset during that very same breakout year and the couple welcomed their first child, a daughter named Kulture, in July 2018. They welcomed their second, a son named Wave, in 2021.
Her debut album 'Invasion Of Privacy' flew to the top of the charts after it dropped in April '18 and boasted hit singles including 'I Like It', 'Be Careful', 'Bartier Cardi' and 'Drip', and features from Migos, 21 Savage, Bad Bunny, Kehlani and more.
It's been four years since that jam-packed debut dropped, and fans can't wait to hear what's coming up on her sophomore album. Here's what we know so far.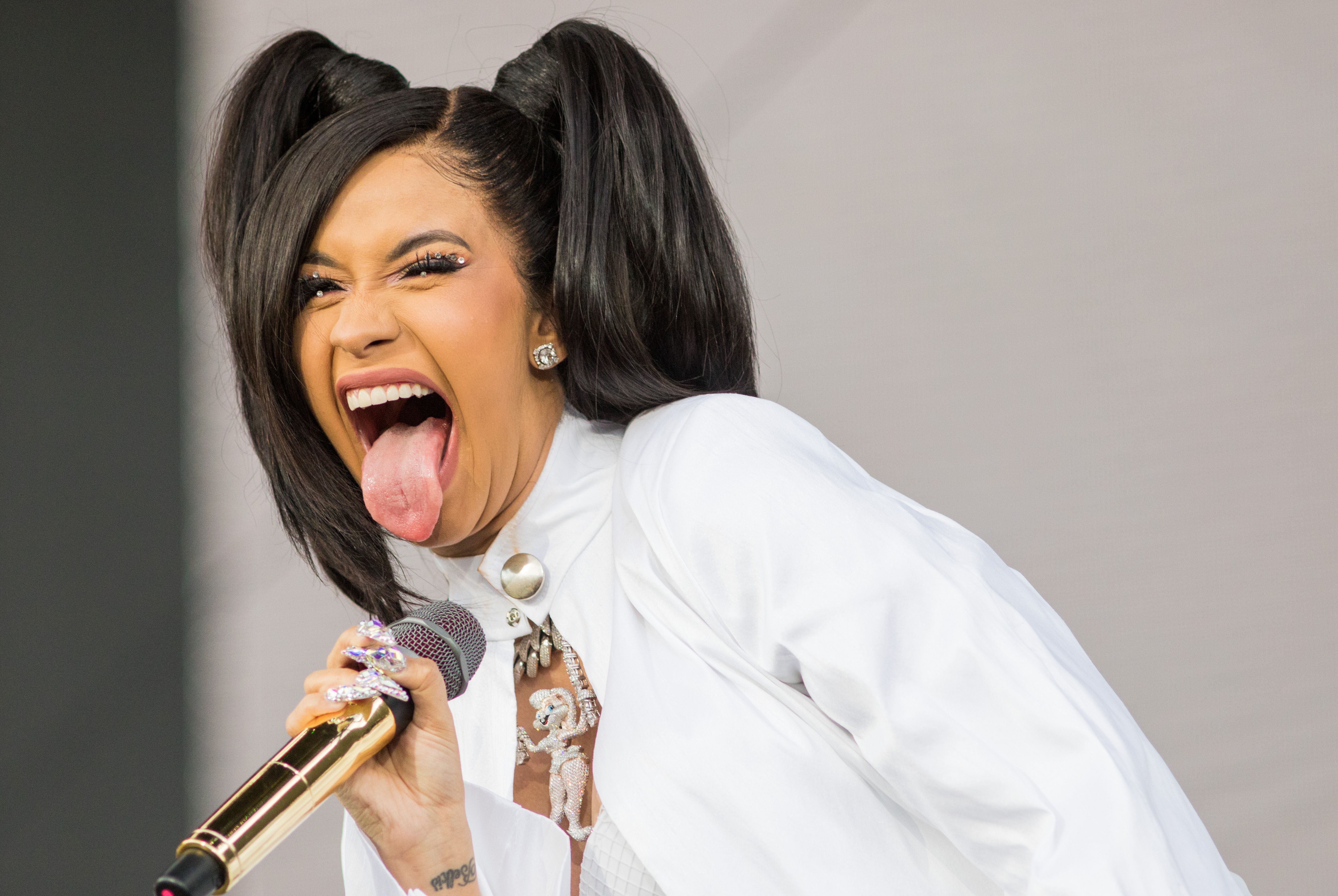 (Picture: Getty)
What is Cardi B's new album called?
So far, a title for Cardi B's new album hasn't been announced.
The rapper's debut album is called 'Invasion Of Privacy', and her previous mixtapes are titled 'Gangsta B*tch Music, Vol. 1,' 'Underestimated: The Album' and 'Gangsta B*tch Music, Vol. 2.'
When is Cardi B's new album dropping?
In December 2021, Cardi revealed that her sophomore album would be dropping in 2022 after a very hectic year. "It's been really... it's been a lot," she said. "It's been a lot trying to balance out my new motherf**king life."
"Like, I got two kids, my daughter's going to school now, and I have, like, a lot of jobs now. I'm in a lot of positions and that requires a lot of my time, and on top of that, I gotta put out this album next year. Not only do I gotta put out an album, but like, I gotta record my movie, I gotta do so much s**t, y'all."
In October, Cardi tweeted that a new album would originally be coming in 2021. Two months later, she said, "Music coming sooner than you think. I mean it this time."
In August 2020, Cardi confirmed to Angie Martinez during an interview that the album wasn't quite ready yet. "I'm already plotting my next move," she teased, speaking on the success of her hit single 'WAP' with Megan Thee Stallion.
"I have other projects coming out that doesn't involve music, but when it comes to music I think I'm going to put out another single. I don't have my album ready yet. But even when I feel I have my album ready, I'm still debating when I should put out an album too.
The rapstress insinuated that she'd been putting off the release of the album until the pandemic was more under control. "I want to do real f**kin' interviews. I want to see people and sit down. I want to tour. I want to do parties, go to the club and shake my a** to my own music."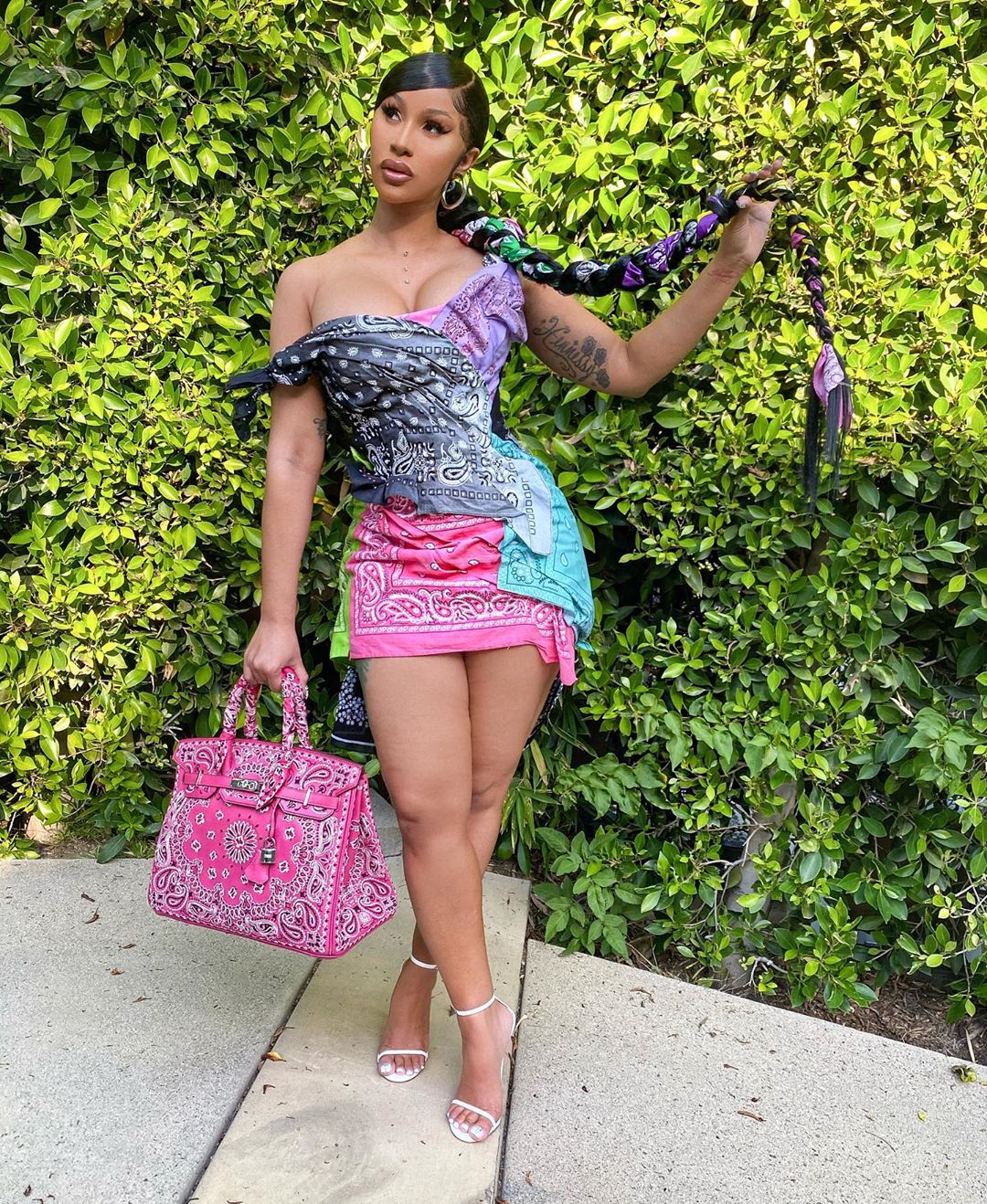 In July 2020, Cardi B teased the launch of her new music by encouraging her fans to sign up to her website for exclusive details. "SIGN UP FOR NEW MUSIC, MERCH AND MORE !!! Be the first Ones to know!" she wrote.
The new era appears to have a flora and fauna theme, with the imagery showing Cardi sitting on the back of a large peacock (the rapstress has an elaborate peacock tattoo across her leg and back).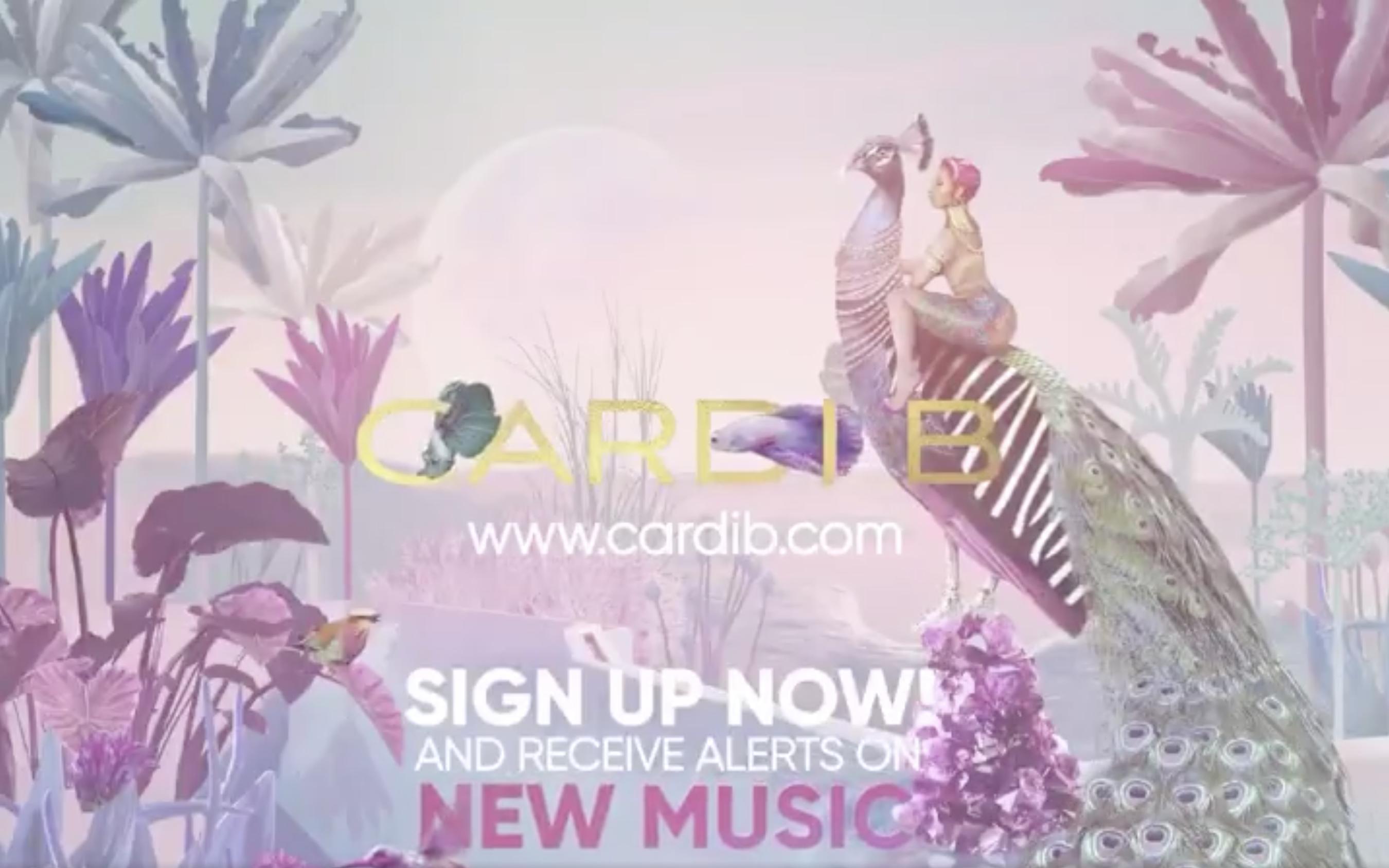 In June 2020, Cardi confirmed on Twitter that her second album is on the way. "The music coming sweety," she told a hater who dissed her on the site, before replying to a fan, "It's coming. Its going to hit too!!!"
In April 2020, Cardi B announced that the follow-up to 'Invasion Of Privacy' would be dropping at some point in 2020. Marking the anniversary of her debut album - her "first baby" - Cardi revealed that her second studio album is on the way.
"Happy Birthday Miss INVASION OF PRIVACY. My first baby," she wrote on social media. "Im workin on her sister so I can birth her this year."
In February 2020, Cardi told Baller Alert that she hasn't put an exact date on the album yet and won't do so until she's ready. "I can never put a date on it because, like, when you feel like you've got those songs, that's when it's gonna come out," Cardi said. "I cannot put a date on my ears, you know what I'm saying?"
Two years prior, in April 2018, Cardi announced her first album on stage after winning the award for Best New Artist at the 2018 iHeartRadio Music Awards. After thanking her team, fans and husband Offset, she confirmed: "My album will be coming in April. Yessir, April."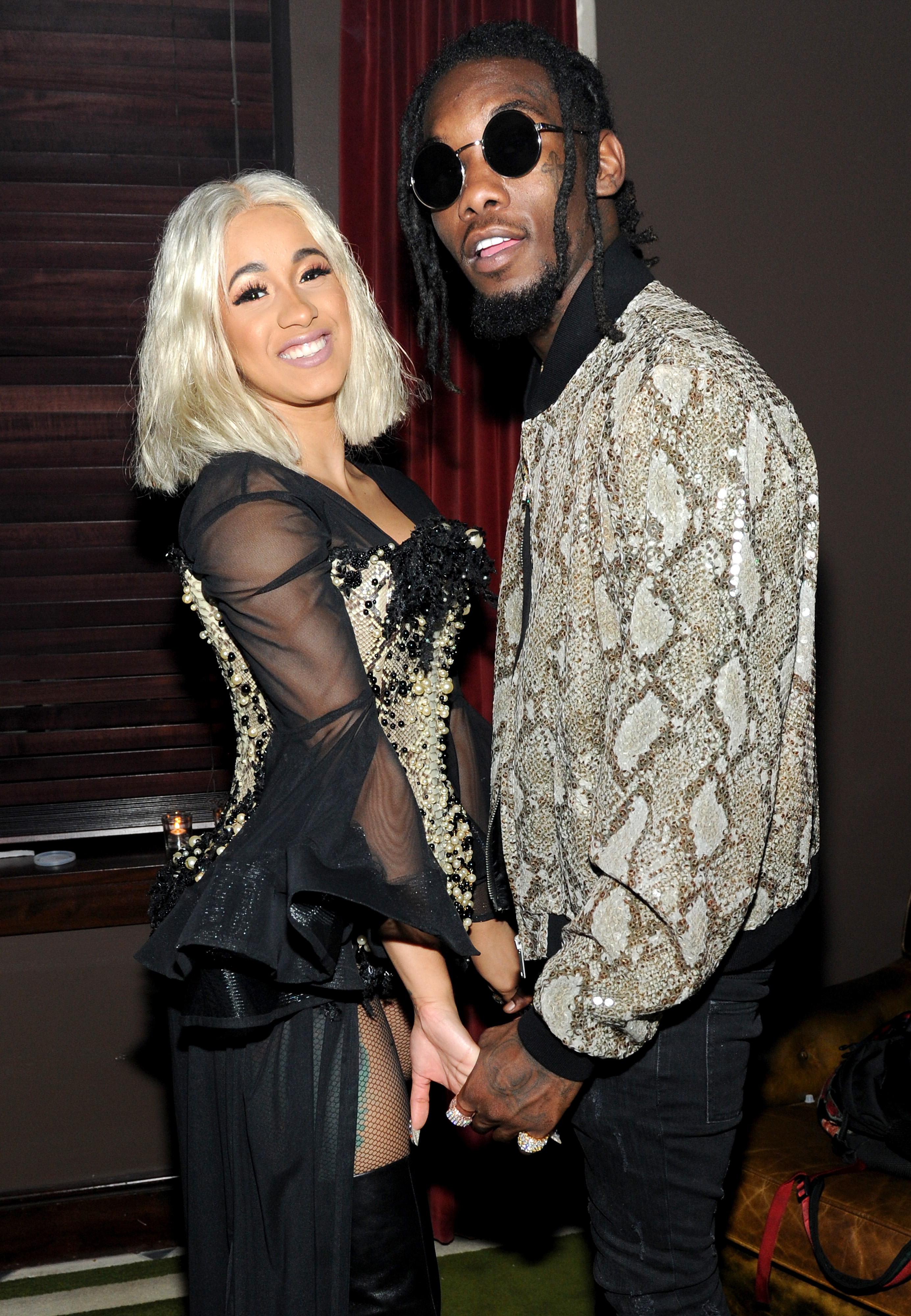 (Picture: Getty)
What songs are on Cardi B's new album?
Cardi dropped the lead single from the album, 'Hot Sh*t', on Friday 1st July, 2022, which features fellow rappers Lil Durk and Kanye West.
"I have this record already for almost three years," Cardi revealed in a Twitter Spaces livestream ahead of the single's release. "I think this record is actually older than 'WAP.' It is everyone's favourite."
Elsewhere, during an Instagram Live, Cardi revealed that the song would be dropping without an accompanying music video due to issues with her record label.
In a conversation with Mariah Carey for Interview magazine in late February 2021, Cardi spoke about the expectations for her new record.
"I feel like I'm missing some songs," Cardi told Mariah. "Everybody's rushing me to put it out, but I don't know if it's the right time. When I do interviews, I like to be in people's faces. I hate Zoom meetings. They're just so weird. I like to do listening parties. You can't even tour. That s**t's wack as f**k."
"I do have a song like 'Be Careful,'" she revealed, after Mariah said the Invasion Of Privacy track was her favourite, "but I think it's more personal. People were saying, 'You need to be softer. You need to talk more about yourself.' And I was telling them that it's really hard for me to do love records and express myself like that because I never do that. I don't talk about love and s**t."
On February 1st 2021, Cardi announced the release of her single 'Up', which is expected to appear on her new album. The song and video dropped on 4th February.
The artwork sees Cardi perched on a round metal swing suspended in the air against a cityscape backdrop, her body wrapped in a clear bodysuit with purple sparkles.
As for the music video, Cardi can be seen in a variety of colourful, racy outfits, joined by a bevy of dancers.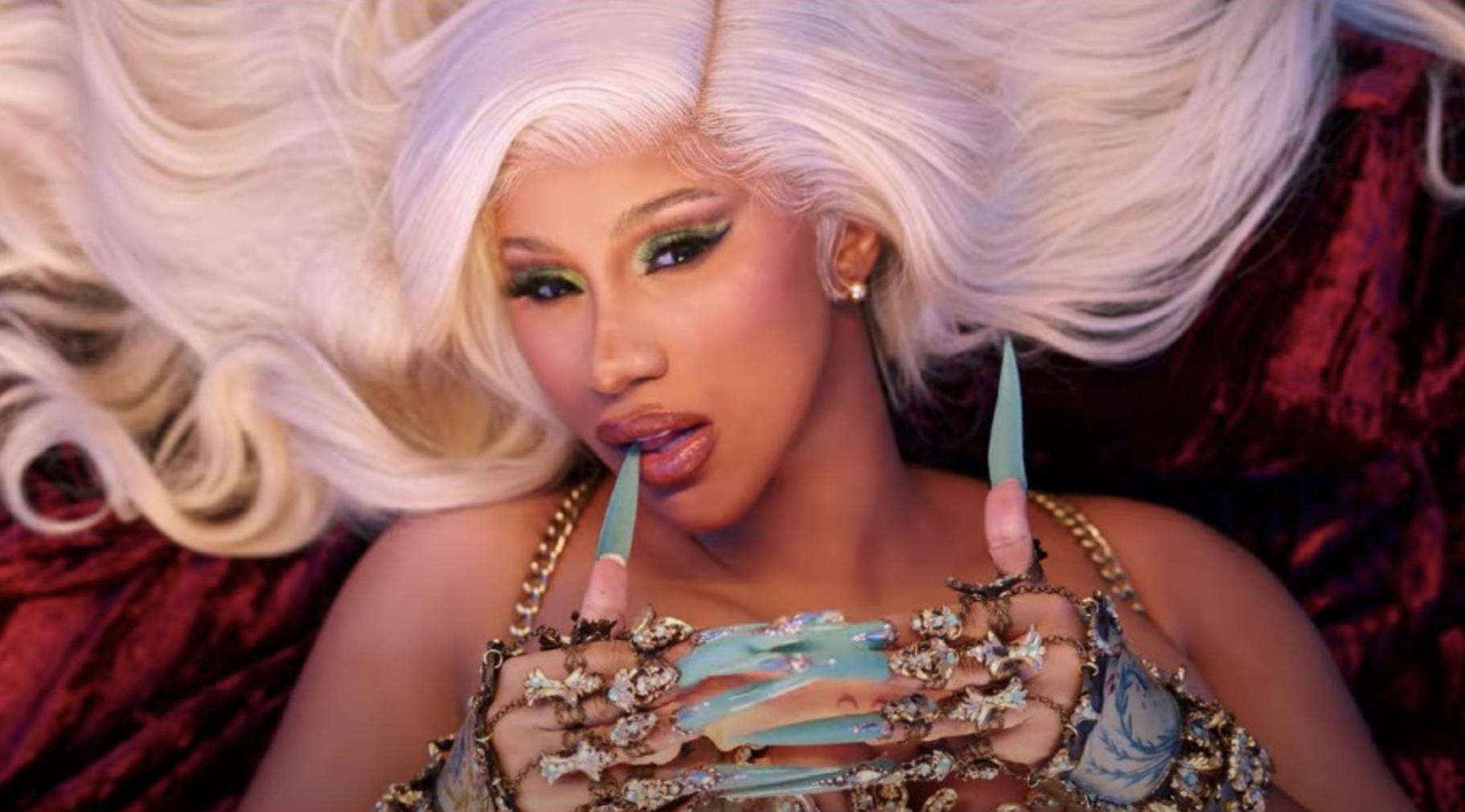 In January 2021, a report from Page Six claimed Cardi was preparing to release a new solo single, with a source describing it as "definitely a club song" with "lots of energy."
The source added that Cardi's camp had yet to make a decision over what single would be Cardi's next, and details of her upcoming releases were still being ironed out.
During an interview with Elle, Cardi revealed that her new album will have some Beyoncé-inspired Lemonade moments, in reference to the singer's 2016 album which was partially about Jay-Z's infidelity.
"My music is always going to make a woman feel like a bad b*tch. When you make a woman feel like she's the baddest b*tch in the room, to me, that's female empowerment," she said. "But this album is going to be really different. Of course, it's going to have my Lemonade moments, my personal relationship moments."
Cardi and her now-estranged husband Offset split in 2018 but later reconciled. On his solo album Father of 4, Offset apologises to Cardi for "breaking your heart, breaking our promise."
"If you all are so curious to know about my relationship and blah, blah, blah, I'm going to put it in the f*ckin' music, and you can buy it, too," said Cardi. "I'm not going to give it to you all for free."
At present, no official tracklist for Cardi B's new album has been confirmed. However, her new song 'WAP' featuring Megan Thee Stallion could well be on the new record.
The track dropped on Friday August 7th, 2020 along with the official music video, which featured Cardi and Megan as well as cameos from Kylie Jenner, Normani and more.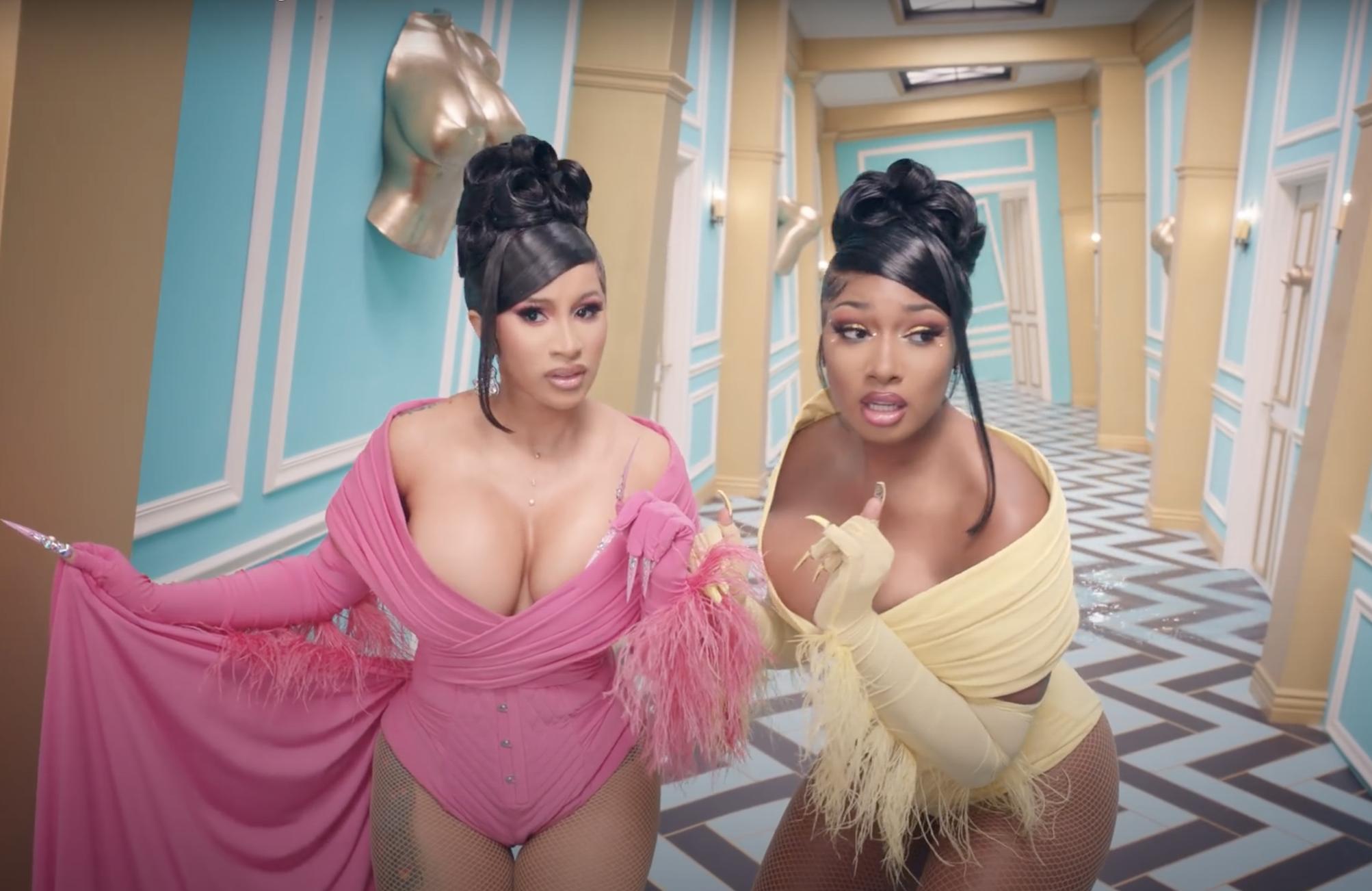 In March 2020, Cardi previewed an unreleased song, titled 'Respect', in an Atlanta club. After the DJ played a short snippet, Cardi gave him the green light to play the full track for the lucky crowd.
In February 2020, the rapper told Baller Alert that she's making progress with the record, but it needs "a couple more club hits".
"I have my cool, calm, and [collected] songs, just missing a couple more club hits," Cardi said. "But we're getting there". Since dropping her first album, Cardi has released a stream of successful solo hits including 'Money' and 'Press'.
She's also featured on a number of huge collaborations since her last album dropped, including 'South Of The Border' with Ed Sheeran and Camila Cabello, 'Please Me' with Bruno Mars and 'Backin' It Up' with Pardison Fontaine.
Could any of these be making an appearance on her new album? Or perhaps some brand new collaborations with the likes of Ed and co?
'Invasion Of Privacy' featured 13 songs including her hit singles 'Bodak Yellow', 'Bartier Cardi (ft. 21 Savage)', 'Drip (ft. Migos)', 'Be Careful' and 'I Like It (ft. Bad Bunny and J Balvin)'.
The other songs include: 'Get Up 10', 'Bickenhead', 'Best Life (ft. Chance The Rapper)', 'Ring (ft. Kehlani)', 'Money Bag', 'She Bad', 'Thru Your Phone' and 'I Do (ft SZA)'.
Who features on Cardi B's new album?
No features have been announced for Cardi B's new album yet. However, there are some familiar faces that we can expect to make an appearance if her previous hits are anything to go by!
Estranged husband Offset has worked with Cardi on numerous tracks in the past, including 'Clout' and 'Lick' as a solo artist, and 'Drip' and 'Motorsport' as part of Migos. Could he be featuring on Cardi's second album?
21 Savage, SZA, Kehlani, YG, Chance The Rapper, Bad Bunny and J Balvin all featured on 'Invasion Of Privacy', while Pardison Fontaine, City Girls, Bruno Mars, Ed Sheeran, Selena Gomez, Lil Nas X and DJ Khaled all count themselves as collaborators with Miss Cardi.
By the sounds of that roster, this album could be sounding pretty epic.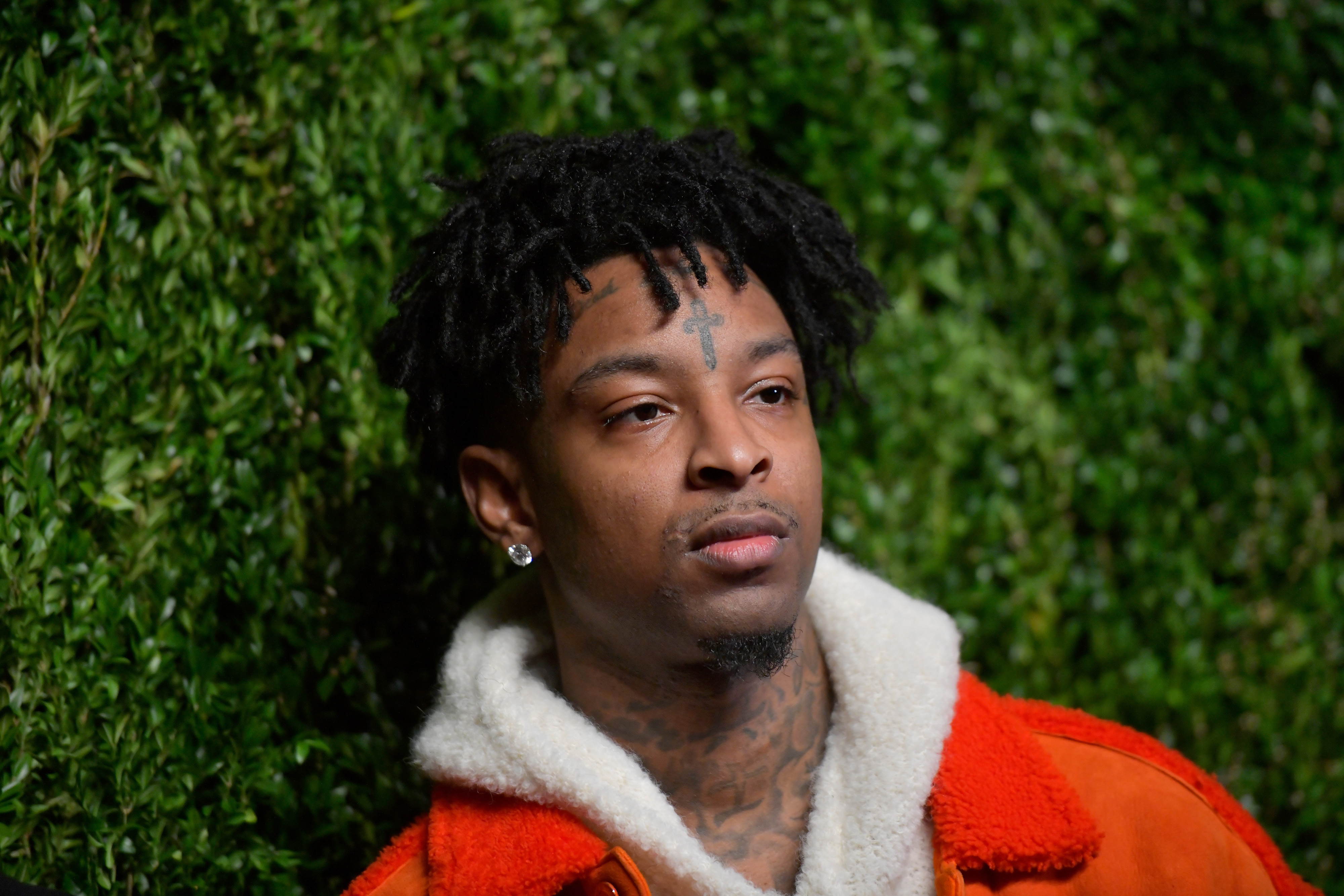 (Picture: Getty)
What does Cardi B's album cover look like?
No artwork has been released for Cardi B's new album yet.
When does Cardi B's tour start?
No Cardi B tour dates have been confirmed yet.
What are the reviews for Cardi B's new album?
Cardi's second album is yet to drop, but what we do know is that her first album was met with critical acclaim.
'Invasion Of Privacy' received rave reviews from critics and celebrities alike, with many stars flocking to show their support for the album. Missy Elliot told Cardi: "Congratulations! Dropping ya 1st album is a feeling of happiness & proud that's hard to explain Enjoy your blessings."
50 Cent also congratulated the rapper: "Congrats Cardi... u worked for it. Like a true hustler would."
Chance The Rapper said: "Congrats to @iamcardib on releasing a classic album as her debut. And a big thank you for allowing me to be apart of it. Keep inspiring us all and laughin at the hate and thanking god and living your best life #INVASIONOFPRIVACY."
Diddy added: "I'm proud of you, I've watched you evolve into the artist you are today. Keep pushing the culture forward, continue to be authentic and true to yourself!!! Everyone go get her new album right now #InvasionOfPrivacy LOVE!"