Aitch new album 'Close To Home' 2022: release date, songs, tracklist and more
19 August 2022, 10:49 | Updated: 12 January 2023, 14:55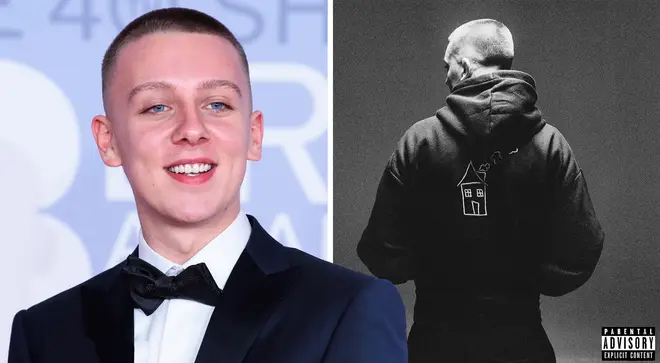 When is Aitch dropping his new album? What is the tracklist? Here's all we know.
Aitch has finally released his debut album Close To Home, and fans have been waiting for this since 2018.
The Manchester rapper has been releasing music since 2017, and stole the show with features on Young T & Bugsey's 'Strike Me A Pose' and the 'Keisha & Becky' remix with Russ Millions, Tion Wayne, Swarmz, Savo, and JAY1.
Plus, he's since gone on to top the charts with singles like 'Taste (Make It Shake)', 'Rain' with AJ Tracey and 'Buss Down' with ZieZie - plus, his new single 'Baby' and '1989'.
So, who's ready for that new Aitch?
What is Aitch's new album called?

Aitch's new album is titled Close To Home. Writing on social media after revealing the name, the rapper said:

"A lot of different emotions went into this I can't wait to share it with u lot!"
"Came this far without dropping an album and that's all because of you, thank you for being patient with me."

The album is inspired by his upbringing in New Moston, Manchester, where he said to GQ that it is a "everyone-knows-everyone kind of place."

His previous projects include Polaris (2020), AitcH2O (2019) and On Your Marks (2017).

When is Aitch's new album being released?

Aitch exclusively revealed to Capital XTRA in early 2022 that his debut album drops on the 19th August.

It is released in CD, Vinyl and digital download formats.

Aitch Answers Fans' Burning Questions | Capital XTRA

He has recently dropped the tracklist to the album, and it features 16 tracks.

Aitch tweeted "who do you want to see on the album?", which has left many fans guessing about who will appear.

What songs are on Aitch's new album?

In March 2022, Aitch dropped the lead single from his new album, 'Baby'.

Further from this, he has released the summer bangers '1989' and 'In Disguise' which features Bakar.

In July 2022 he dropped the tracklist, which consists of 16 songs.

The tracklist for 'Close to Home'.

Picture: EMI

Aitch opens the album with a song called 'Belgraveroad_1', which possibly refers to the road where he grew up in Manchester.

He has revealed that the first track discussed his relationship with social media, saying that he "wasn't interested in it."

Already released singles '1989', 'Baby' and 'In Disguise' all feature on the album.

Aitch, Ashanti - Baby (Official Video)

The single '100x' is about a relationship breaking down, which includes the lyrics "I know you're trying to be Bey and I'm Jay / But it just ain't settling straight". It is about a relationship in the limelight and how this has changed in his rise to fame.

Aitch ends the album with two songs referring to his roots - 'Close to Home' and 'Hollinwood to Hollywood'.

Aitch has said that the track 'My G' ft. Ed Sheeran is special to him. He revealed in an interview with GQ that the track is dedicated to his sister Gracie.

He says it is the most vulnerable he has been in a song, and it is about his younger sister who has Down's syndrome.

The rapper said that his producer encouraged him to write it after he was asked to "rap about something that means something and the only thing that means something is my family."

Aitch – Taste (Make It Shake) Official Video

Who features on Aitch's new album?

Aitch has released the track list for 'Close to Home', alongside a list of features for the album.

Among them are Ashanti and Bakar, whose singles have already been released.

Manchester native Mastermind features on the fourth track titled 'Money Habits'.

New Machine make an appearance on a track named 'Sunshine'.

AJ Tracey is a collaborator on 'R Kid', which marks the second time the pair have worked together - the first was 2020's 'Rain'.

British singer Ed Sheeran features on the fourteenth track 'My G', where it is reported that he sings the hook of the song.