Stormzy's Celebrating His 25th Birthday In Spain And Here's How You Can Roll
19 July 2018, 11:26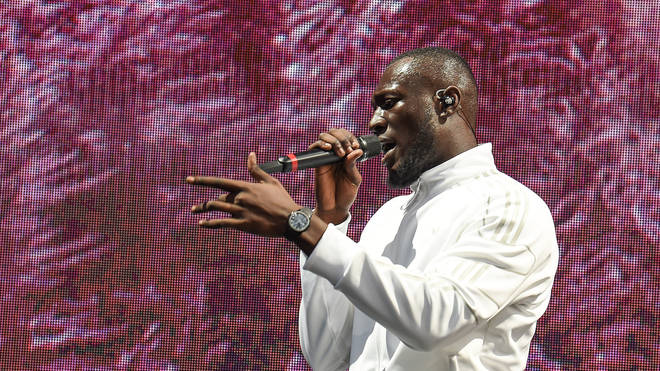 Stormzy's hitting up Spain for his birthday and you can be a part of the movie!
Stormzy is the king when it comes to throwing epic birthday parties.
For his 23rd birthday in 2016 the 'Blinded By Your Grace' rapper rented out the whole of Thorpe Park and invited his fans along, so it's no surprise that he's going all out for his 25th birthday.
Taking to Instagram on Wednesday, the rapper shared an invite for the "Stormzy Birthday Bash" happening in Spain and shared details about how fans can get involved.
See the post below:
He wrote: "My gs...#StormzyBirthdayBash 2018, renting out Thorpe Park was sick but we've teamed up with @spotify #SpotifyPremium and upped the levels to throw the maddest birthday bash. THIS WILL BE A MOVIE. We've done the madting. #MERKY."
According to the poster, fans have to be 21 and over, have a valid passport that can travel within the EU and be available for the whole day on July 26th.
There is currently no information on whether this event will be completely free regarding travel.
As well as treating his fans to stunning birthday parties, the 24-year-old has been busy working on his very own publishing imprint called Merky Books which will give fans the opportunity to get their own work published.
The London rapper also recently headlined Wireless Festival in Finsbury Park, taking to the stage on Saturday to perform his biggest songs.