Stormzy Talks #GSAP, UK Tour, BRIT Nominations & More - WATCH
10 February 2017, 14:57 | Updated: 13 February 2017, 13:21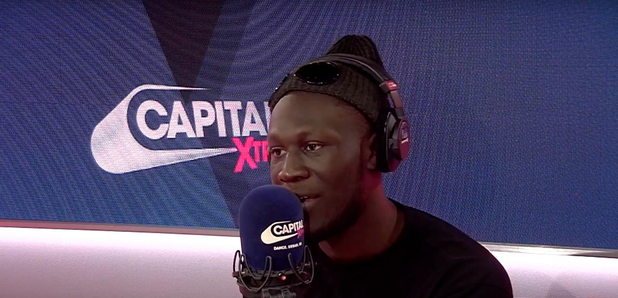 Watch the full interview here.
Stormzy has opened up about his new music, his upcoming UK tour and his highly-antipicated debut album 'Gang Signs & Prayer'.
In an exclusive interview with Capital XTRA, the British Grime artist spoke with Yinka Bokinni about everything from his social media hiatus to selling out Brixton Academy.
"I just took that break to get myself ready - musically, physically and mentally," the rapper explained.
On his break from social media, Stormzy admitted that he did feel "out of the loop" at times - particularly around the time that the BRIT nominations were announced.
After picking up a nod for Best British Breakthrough Act, the 'Big For Your Boots' rapper recalled how he had no way of checking the response.
"That was bittersweet. I was nominated for an award but I couldn't see the reaction," he explained.
"I was thinking "Does the world know this? I'm guessing they do!"
"I'm honoured to be regarded in the same light as Anne-Marie and Rag'n'Bone Man and Skepta, and all the other incredible acts that are at the BRITs."
Stormzy, real name Michael Omari, recently announced his 2017 UK tour, which has already sold out countless venues - he even had to add a third date at Brixton Academy after the first two sold out in hours.
"It broke my website," the rapper revealed, "Not the whole internet. I'm not Beyonce yet."
Omari went on to explain the meaning behind the album's name, 'Gang Signs & Prayer'.
"The album name came from me racking my head and trying to think of something that best describes my journey, my whole DNA, what I am, what I believe and what I stand for," he said.
"Gang Signs & Prayer was the best juxtaposition and contrast I could think of."
"They're so different - two different ends of the spectrum," he continued, "But they are both me. And if I marry the two together, that's my body of work right there."
You can watch the full interview with Stormzy in the video above.
'Gang Signs & Prayer' is set to drop on 24th February, and is available to preorder now.