12 Times You Wish You Had A Mum As Road As Stormzy's
26 July 2016, 14:04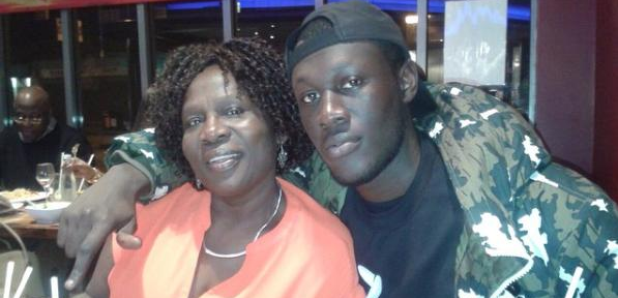 Can your mum compete?
Stormzy's unprecedented rise to the top of Grime has been an amazing story over the past 18 months.
Throughout his epic journey, one person has been massively influential in Stormzy's success – his mum.
From making cameos in his music videos to announcing his national tour, Stormzy's mum has definitely earned her stripes.
We've put together all of the greatest moments that prove she's the best mum in Grime.
When she made a slick cameo in Stormzy's 'Know Me From' music video:
When she dropped a freestyle in Stormzy's living room:


When she announced Stormzy's first ever headline tour - from the sofa!
When she posed with Stormzy's BET Award:
When she bought Stormzy's trainers:
When she calls Stormzy by his rap name:
The best thing I've heard this week is that Stormzy's Mum calls him Stormzy and he replies with 'Allow it Mummy'

— Harry Scott (@harryscott) March 8, 2016
Stormzy's mum has her own fans:
Just saw that Stormzy is gonna be at #SXSW but what about Stormzy's mum?!

— ʅʕ•ᴥ•ʔʃ AustinBloggy (@AustinBloggy) March 2, 2016
I just wanna hug Stormzy's Mum

— Emma Stephens (@EmmaGemmaAmy) March 16, 2016
But has she got competition?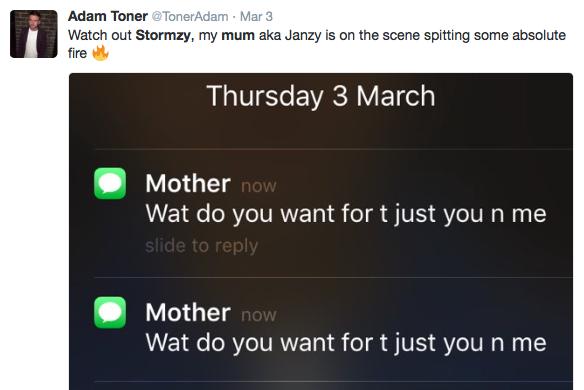 Don't even think about making a diss track for her:
Imagine Stormzy's Mum Gets Mentioned Lool She'll Legit Get In The Studio

— 1999 (@mxglerr) February 22, 2016
it could never be stormzy's mum taking an L, she's too wavey

— frost (@arnelleketo) February 22, 2016
Maybe Grime mums are the way forward:
Why is my mum walking round the house rapping Stormzy?

— Sarah Rogers (@saraharogers1) April 5, 2016
The only conclusion...
Stormzy's mum is more of a road man than you

— Alexandsaurusrex (@_Mosay) March 10, 2016