Rihanna's Tour Rider Is Surprisingly Brilliant
5 February 2016, 10:17 | Updated: 5 February 2016, 10:24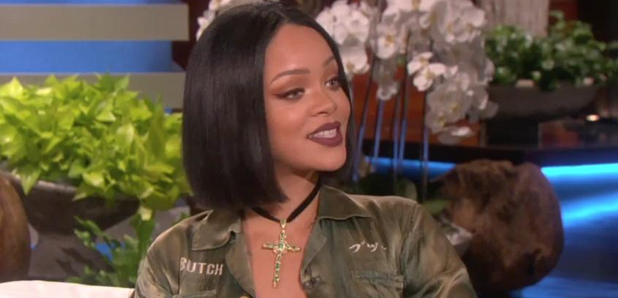 The singer revealed her tour habits and discussed a range of topics including her current relationship status.
Following the release of her new album 'ANTI', Rihanna made an appearance on The Ellen DeGeneres Show.
During the entertaining interview, Ellen reeled off Rihanna's tour rider which includes lots of Cheetos – and Golden Grahams, of course.
"Hot Cheetos definitely happening," said Rih Rih. "Regular Cheetos when I'm tired of Hot Cheetos."
Watch the hilarious clip below:

Following the game, Ellen also asked Rihanna about her current dating life, which she revealed does not include Drake – although she would "love to go on tour" with him.
"I'm single right now and it's not that I'm like, 'Oh, pro-single, yes, I hate men!' I just think I have so much on my plate that I can't even find the time to entertain a steady relationship or anything serious. Or even a text."
The final segment also got interesting when Ellen asked her guests Rihanna and George Clooney to play a game of 'Never Have I Ever'.
When Ellen asked if they had ever texted a nude selfie, Clooney flashed the 'I Have Never' side of his paddle, while Rihanna did the opposite, teasing "Yeah right, George!"

Rihanna's new album 'ANTI' is out now, with the singer kicking off the UK leg of her new world tour on 14th June.