Rihanna Slams Alabama's Controversial Abortion Ban In Heated Instagram Post
17 May 2019, 11:55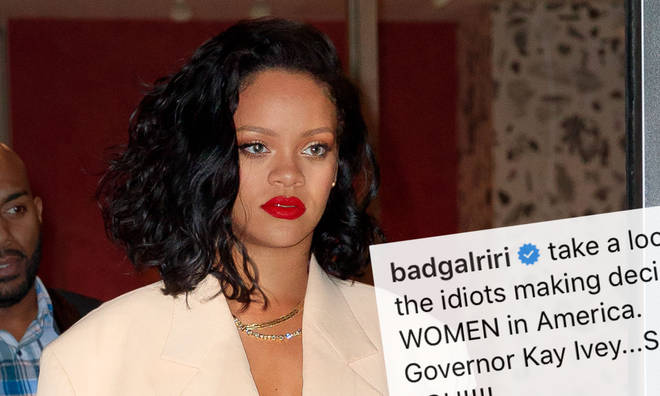 The 31-year-old singer joins the likes of Lady Gaga, John Legend, Cara Delevingne and more in protesting the controversial Alabama Human Life Protection Act, which was signed this week.
Rihanna has spoken out against Alabama's controversial anti-abortion bill.
The 'Needed Me' songstress posted a picture featuring 25 Alabama Republican state Senators - which consists entirely of white men - and called them "idiots" in her impassioned caption.
"take a look. these are the idiots making decisions for WOMEN in America," she wrote, before calling out Kay Ivey, the state's female governor who signed the Alabama Human Life Protection Act this week.
"Governor Kay Ivey...SHAME ON YOU!!!!" she wrote.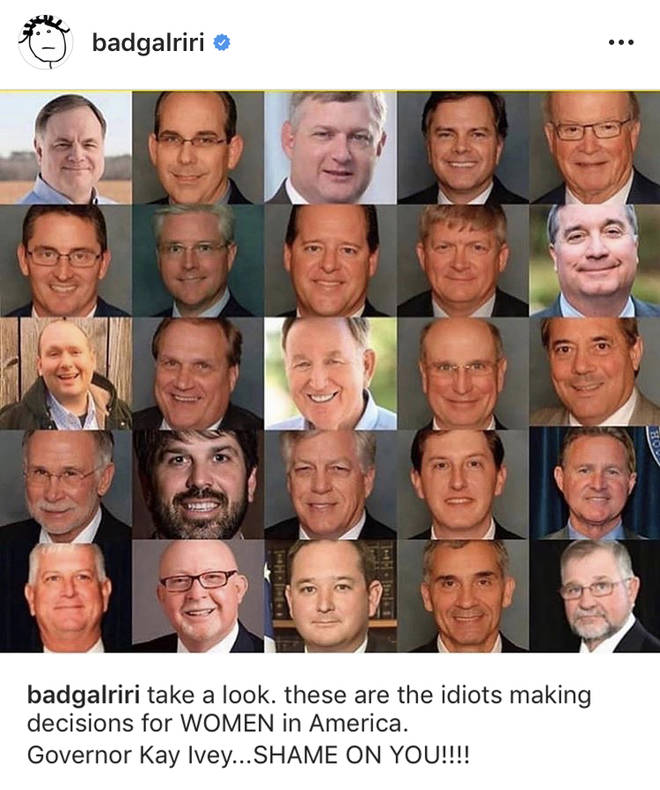 The new bill, which has caused worldwide outcry, bans all women in the state of Alabama from having an abortion after six weeks into their pregnancy. The law includes a ban on abortion in cases of rape or incest.
Doctors who perform an abortion in Alabama will face a minimum of 10 years in prison, and a maximum of 99 to life. Abortions will only be allowed if the mother's life is at risk.
Other celebrities including Lady Gaga, John Legend and Janelle Monae have all spoken out to condemn the ban.