An Explicit Rihanna Video Has Gone Viral & It's Left People Conflicted
23 May 2018, 11:26 | Updated: 30 May 2018, 11:45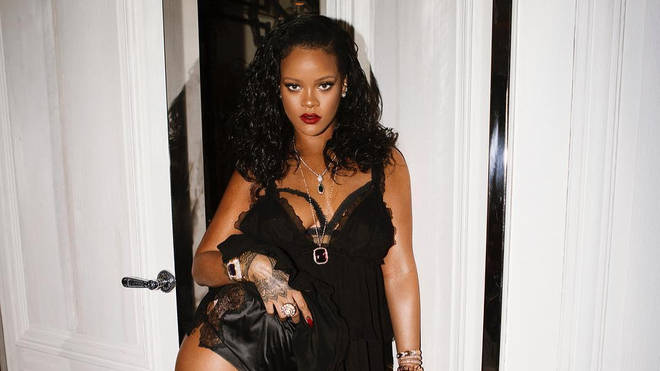 "HOW IS THIS POSSIBLE??"
A new viral video is currently doing the rounds online - and this time, it involves Rihanna.
While the 'Wild Thoughts' songstress has been busy promoting her new lingerie line, it appears she's been dragged into the latest viral Internet craze, 'Yanny or Laurel?'.
The original audio clip has divided opinions around the world as people appear to interpret the sound differently. And now, another illusion is sweeping social media.
Someone has clipped the chorus of T.I's collaboration with Rihanna, 'Live Your Life'. At one point, Bad Gal sings the line "I'm a paper chaser".
However, some Internet users are convinced she's saying someone a little more explicit. Check it out below.
While some people are convinced that they can only hear one phrase, others say they can switch between the two.
"I only hear the first one" wrote one user, while another added "Omg I can hear both".
"I can listen to it 5 times in a row hearing the first then think the second one and hear it omg" said one baffled user, which another echoed - "I hear each, whenever I read one I hear it."
One user suggested that she's saying something else all together, writing "tHAts nOT mY BeD pAtRiciA".
Rihanna is yet to respond to the video.
What do you hear?