This Mashup Of Aaliyah & Rihanna Is The Best Thing You'll Hear Today
17 January 2017, 11:34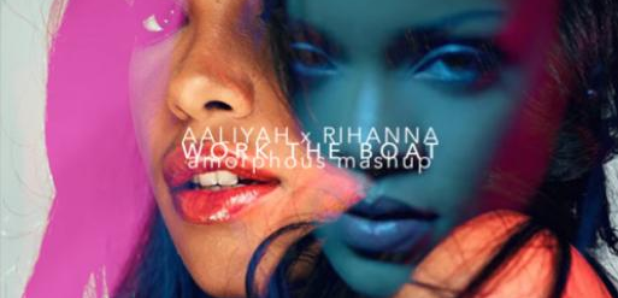 Thank us later.
Almost 16 years have passed since the tragic death of R&B royalty Aaliyah, but today's modern musicians are making sure her legacy firmly lives on.
In memory of the late singer, who would have celebrated her 38th birthday yesterday, music producer Amorphous has created an idyllic mashup of Aaliyah's 'Rock The Boat' and modern icon Rihanna's 'Work'.
And it's amazing.
Listen to 'Work The Boat' below:
This isn't the first time Amorphous has fused the works of the two R&B princesses, recently posting a mashup of Rihanna's chart-smashing single 'Needed Me' and Aaliyah's iconic track 'One In A Million'.
According to his Soundcloud, the talented 19-year-old hails from Orlando, Florida and if you're a fan of the aforementioned artists, you might want to give him a follow.
Listen to 'Needed Me In A Million' below: