Nicki Minaj Teases Racy David Guetta 'Light My Body Up' Video
27 March 2017, 15:49 | Updated: 29 March 2017, 16:43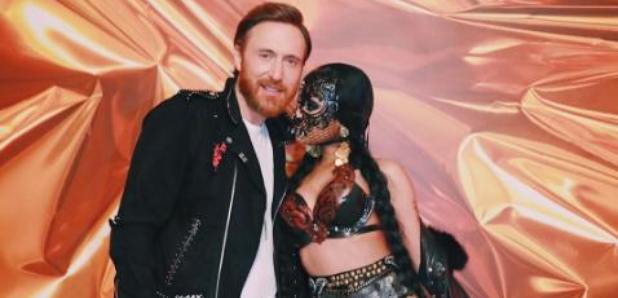 What an outfit!
Nicki Minaj has teased the steamy visuals for her new David Guetta collaboration 'Light It Up' alongside Lil Wayne.
The Young Money rapper, who recently came out during Drake's show at London's O2 Arena, posted a series of stills from the video shoot on Instagram.
The images show Nicki Minaj wearing a ninja-inspired outfit in front of a golden backdrop.
She also shared a throwback story involving herself and Lil Wayne from earlier in her career.
"I am da ninja. Weezy is my sensei. So I call him Splinter. Faster than a sprinter. Gimme my chopsticks I'll have these rap btchs 4 dinner," she captioned the image.
"I'll never forget saying this line from one of my Mixtapes to Wayne maybe 8 or 9 years ago. He's on the freestyle with me called Go HARD. it was my first time listening to it WITH him in the same room. Same studio right here in Miami.
"He looked me dead in the eyes and in that (whisper voice), he smiled & said "I f*k wit it Nic, but the only thing is that... Splinter was a RAT. And we don't FUK wit no RATSSSSSSS". - FKN GOAT
"YOUNG MONEY TIL DA DEATH OF ME!!!!!! Why do n*ggaz claim the streets then act just like the law? Riddles that I can not seem to solve, man."
Meanwhile, it has been revealed that Nicki Minaj will reshoot her 'Frauds' video after the recent terror attacks in London.
Days before the drama unfolded on London's Westminster Bridge, the rapper was spotted filming footage for the upcoming music video in a similar location.
However according to The Sun, Nicki has decided to scrap the scenes, deeming the final footage inappropriate.