Nicki Minaj Just Snapped At People Who Called Her Twerking 'Stiff' And 'Numb'
20 June 2018, 13:35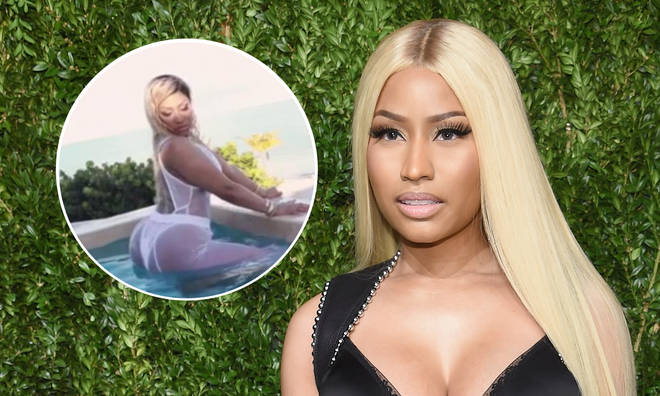 The raunchy clip sparked fury in the comments.
Nicki Minaj was quick to clap back at a number of followers who labelled her twerking "stiff".
The 'Chun-Li' rapper uploaded a video of herself twerking and slow-grinding in a pool during an outtake of her upcoming music video for 'Bed' featuring Ariana Grande.
However, Minaj didn't hold back when she picked up on comments slamming her moves and commenting on her "numb booty".
"You too stiff" wrote one follower, to which Nicki savagely replied, "And you too pressed, too, mad, too ugly & forehead too big. Gtfo my page. I'm living my best life on vacation & BED IS THE #1 added song on urban radio this week. Now suck my d**k. ITS TOO GOOD"
Another follower - who appears to be a wig designer - wrote "Nicki with the numb booty lol," which sparked further anger inside the Queens rapper.
"N u look like a raccoon with a receding hair line - hit up Doctor Wu for them dark circles," she quipped. "I'm living my best life in Turks. Would u like me to purchase a few of them wigs so u can go on one too?" before adding, "nah its love sis."
The rapper recently came under fire for comments she made in a recent interview. In a sit-down with Elle, Minaj reflected on her influence over young women, noting that one of the key messages on her new album is "it being okay to keep your legs closed."
Nicki clapped back after one Twitter user slammed her and labelled her lyrical content "hypocritical" in light of the interview.