Nicki Minaj Encourages Fans to 'Keep Your Legs Closed' & Addresses Instagram Models
15 June 2018, 14:14 | Updated: 15 June 2018, 14:22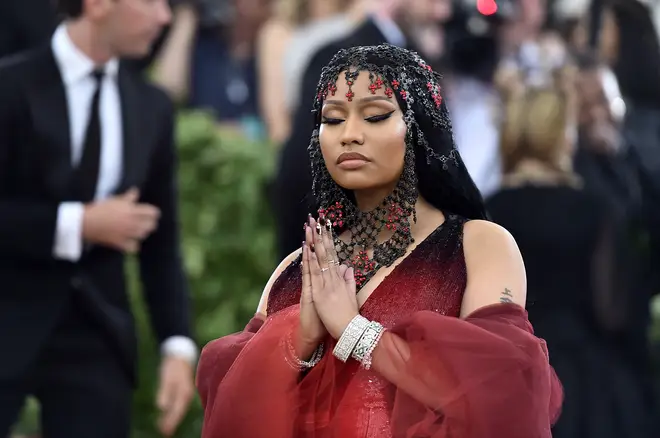 The rapper said she "didn't realize how many girls were modern-day prostitutes."
Nicki Minaj has spoken out about on sexuality and being single "for the first time in her life."
The 'Chun-Li' rapstress is gearing up to drop her upcoming fourth studio album, titled 'Queen', and in a new interview with Elle, she opens up about the impact she may have on young women.
"I love being sexy; I'm never gonna stop being an exhibitionist" she says, before noting that one of the key messages on her new album is "it being okay to keep your legs closed."
"I don't really know how to say that without being offensive," she adds. "Maybe I was naïve, but I didn't realize how many girls were modern-day prostitutes.
"Whether you're a stripper, or whether you're an Instagram girl—these girls are so beautiful and they have so much to offer. But I started finding out that you give them a couple thousand dollars, and you can have sex with them. I was like, Yikes."
She continues: "It's just sad that they don't know their worth. It makes me sad as a woman. And it makes me sad that maybe I've contributed to that in some way."
"I don't know if I'm doing the same thing they're doing, because I'm selling sex appeal," she said, before comparing what she does to the afromentioned models and strippers.
"So I can't look down on these girls. I may not be having sex with people, but I'm still selling sex appeal."
'Queen' drops on 10th August, and is most recently supported by her new single 'Rich Sex' featuring Lil Wayne.