Nicki Minaj Trolled Over Her "Stiff Butt" Twerking Next To Megan Thee Stallion
5 September 2019, 15:40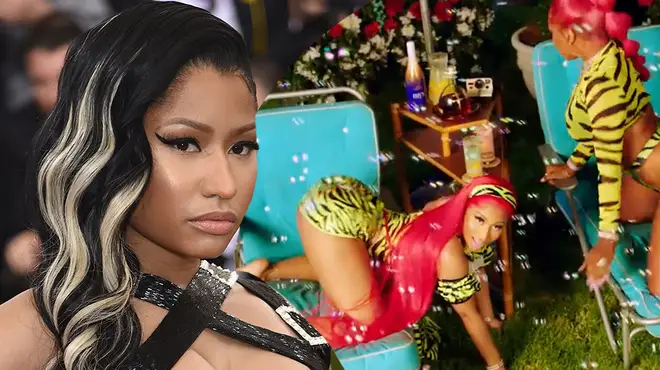 Rapstress Nicki Minaj has been roasted for her twerking skills in Megan Thee Stallion's 'Hot Girl Summer' video.
Nicki Minaj has definitely been targeted by trolls for her incapable twerking skills in the past. However, when she is twerking next to a pro twerker like Megan Thee Stallion, trolls are bound to call out Nicki.
Since Megan Thee Stallion released the highly anticipated music video featuring Nicki Minaj and Ty Dolla $ign. The 'Hot Girl Summer' music The collaboration between the trio was shared at the start of last month.
The video shows the rappers enjoying what looks like the best pool party ever. The music video features cameos from Rico Nasty, La La Anthony and Ari Lennox.
Nicki is spotted giving a little twerk in the video. Twerking was bound to be a special thing in this video since it's lead by the professional twerker Megan Thee Stallion. Watch the video below.
Megan Thee Stallion - Hot Girl Summer ft. Nicki Minaj & Ty Dolla $ign [Official Video]
After fans saw Nicki Minaj's twerking efforts, they took to social media to diss the "Queen" rapper. See fan reactions below.