Nicki Minaj Responds To Wendy Williams' Shock Views On Her "Marriage" To Kenneth Petty
2 August 2019, 11:05 | Updated: 2 August 2019, 15:50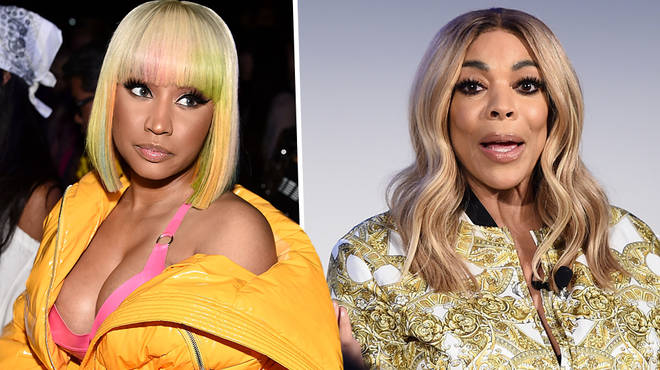 "MEGATRON" rapper Nicki Minaj has reacted to Wendy Williams' views on her relationship and alleged marriage to her "husband" Kenneth Petty.
Nicki Minaj has reacted to Wendy Williams comments on her relationship with her boyfriend, Kenneth "Zoo" Petty. The self-titled talk show host spoke about their relationship on her show and shocked the audience with her comments.
On The Wendy Williams Show, the host brought up a hot topic of Minaj and Petty after reports emerged that they were spotted queuing up to get their marriage license papers.
Wendy played a snippet of Nicki Minaj's talk show "Queen Radio" last week where Nicki spoke about her relationship with Petty. The New York rapper revealed that her happiness is more important than clout.
Williams clapped and said she agrees with that statement, then went on to explain why.
"This woman has amassed a fortune," said Wendy. She continued "She's very famous and no matter what you have, when you turn the key to your abode and there's no one there but crickets, it's not all good."
Wendy added "And she also says that she wants to get married before having a baby. How rare these days! So, I say good for you, Nicki."
Nicki Minaj took to Twitter to respond to Wendy's comments on her relationship on Twitter. The "Barbie Dreams" rapper quote tweeted a fans clip of the show and thanked Wendy for being so understanding.
Minaj wrote "Regardless of all that, (cuz we don't know the fakks on that) thank you Wendy" on Twitter.