Nicki Minaj Says Cardi B Should Get "Some F**king Help" Following Fashion Week Fight
11 September 2018, 10:48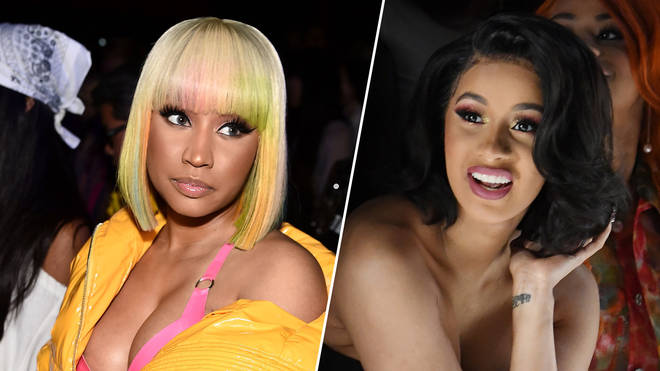 The rapstress has finally addressed the highly publicised fight.
Nicki Minaj has given her side of the story following her altercation with Cardi B at New York Fashion Week last Friday.
The duo hit the headlines after footage of the 'Bodak Yellow' rapstress lunging at Nicki leaked online. Cardi allegedly threw a show in her rival's direction over "lies Nicki was spreading" involving her daughter, Kulture Kiari.
Cardi addressed the incident shortly afterwards on Instagram. Last night, Nicki broke her silence on the matter during her Queen Radio Show, and hailed the incident as "so mortifying and so humiliating."
"I would never discuss anyone's child, and it's so sad for someone to pin that on me because I'm the bad guy and they're gonna believe them," she said. "I would never talk about someone's child or parenting."
"It's so crazy to me that people always need to make Onika the bad guy," she continued, "I am not a clown. That's clown s**t."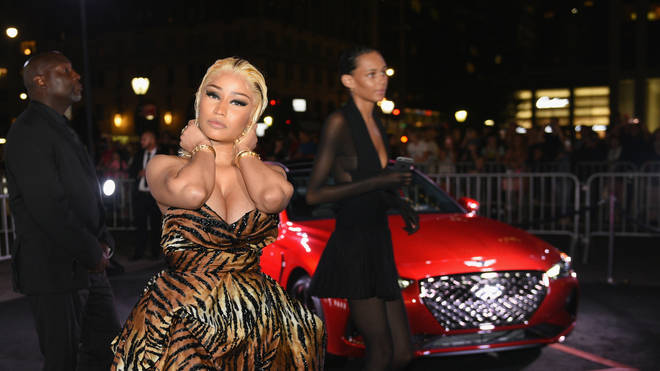 Seemingly addressing Cardi, Nicki said, "You knew that when that footage came out, you was about to look f***ing dumb, so your publicist - also looking f***ing dumb - they hurried up and put out a statement. I'm such a ill-a** b***h I didn't even feel the need to defend myself that night."
The 'Barbie Dreams' rapper added that "the woman" has "built her career off of sympathy and payola." In the music industry, the act of payola is illegal and involves record companies paying radio stations to play their artist's music.
"Do you know what it is to sit in your room for hours and days at a time writing raps? You came into my f***ing culture! I never had a DJ to play my f***ing songs," she said, before adding, "Get this woman some f***ing help."
Nicki questioned by Cardi had acted out during the "best stage of her career", and suggested she needs an "intervention."
"You n****s don't care until somebody's f***ing dead," she concluded. "This shit ain't f***ing funny. You put your hands on certain people, you gonna die. Period. I'm not the b***hes in the strip club and I'm not a b***h on a reality show. My money is very f***ing long."
The New York native, who dropped her latest album 'Queen' last month, added that she has "no beef" with Cardi's husband Offset. Cardi is yet to respond.