Nicki Minaj Reveals The Real Reason Behind Her Lil' Kim Diss On 'Roman's Revenge'
16 August 2018, 11:35
Nicki Minaj: Lyrical Queen | Genius Live Interview
The pair have been on-and-off feuding for years.
Nicki Minaj has opened up about her long-standing rift with Lil' Kim.
The 'Queen' rapstress sat down with Genius to discuss some of the lyrics on her new studio album, as well as to dissect some of her older bars.
When the subject matter turned to her high-profile beef with Atlantic Records signee Lil' Kim, Minaj seized the moment to dispel rumours surrounding their rocky relationship.
Once collaborators, the two female rappers have traded diss tracks back and forth over the years. Lil' Kim was seen to be critiquing Minaj's rise to fame back in 2010, while Minaj was said to be mocking Kim's legacy.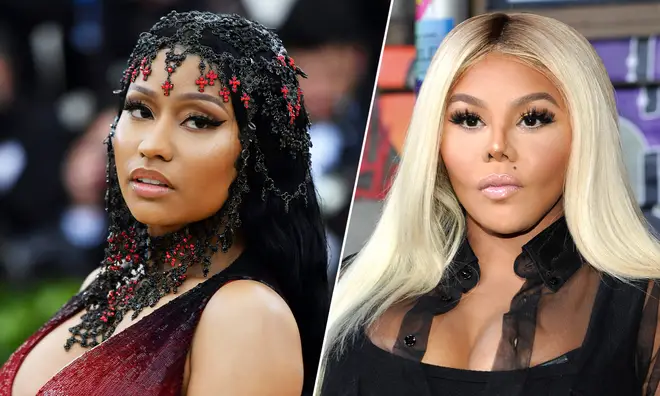 A turning point was Nicki's track 'Roman's Revenge', released that year, which ignited further tension between the pair. However, Nicki has revealed why he felt the need to unleash the subliminal disses, and claims it was all love before it turned sour.
Speaking of her initial rise in the rap game, she said "If you play my interviews, I didn't only name Foxy [Brown]. In all my interviews, I named several females over and over and over and over and f***king over."
"But they don't tell you that story about me. They only have one narrative. Someone got at me. A veteran got at me, and I hit them with 'Roman's Revenge' and then I kept on going."
"Because what am I supposed to f***ing do? Not feed my f***ing family? You're never gonna make me not feed my motherf***ing family, ever. So I did what I had to f***ing do. Prior to that, I was bigging them up over and over and over. Do I have to pull up the f***ing interviews?"
Minaj added that four women were listed in her top five favourite rappers, mentioning Lauryn Hill, Foxy Brown, Remy Ma and Lil' Kim. "Nobody remembers that," she stated.
Following her original diss on 'Roman's Revenge', Kim hit back with her own diss track titled 'Black Friday', a play on Nicki's debut album 'Pink Friday'.
The pair conotuned to trade savage shots, but things appear to have settled down over recent years, with Minaj's most recent beef being her highly publicised feud with Remy Ma last year.
Kim is yet to respond to the comments.