What Is Nicki Minaj's 'Barbie Dreams' About?
10 August 2018, 18:22 | Updated: 10 August 2018, 18:26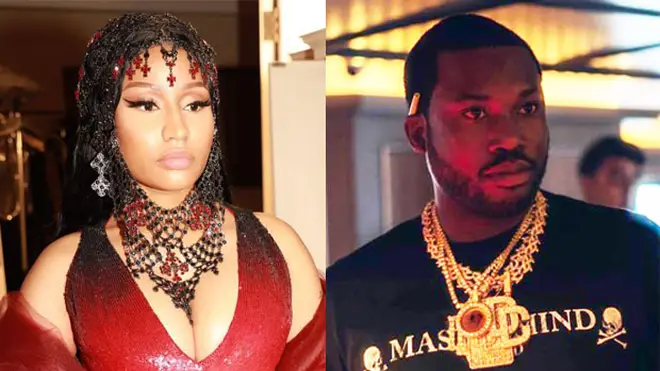 Nicki Minaj's new album 'Queen' was released on 10th August....
Nicki Minaj has released a new song called 'Barbie Dreams' on her new album 'Queen'.
The 'Chun Li' rapper has been very tight-lipped about the content of her latest album, only choosing to break down the project on the day of its release.
However after unleashing the song to the world, fans were quick to point out a song that mentioned long-running rivals Drake and Meek Mill.
"Drake worth a hundred milli, always buying me sh*t/ But I don't know if the p*ssy wetter if he's crying and sh*t," she raps.
"Meek still be in my DMs, I be havin' to duck him / I used to pray for times like this / Face ass when I f**k him."
The track, which appears as track 3 on 'Queen', has led to lots of discussion on social media.
Some fans are laughing at Meek Mill over an apparent diss following their surprise break-up last year.
While others are very interested in her reference to Drake, who she has long-rumoured to have had a relationship with at some point.
See some of the best reaction below:
"Drake worth a hundred milli he be buying me shit ,But idk if the pussy wet or is he crying and shit" 😂😂😂 nicki Minaj went in on everybody

— Ty× (@kiingTy) August 10, 2018