Nicki Minaj Reveals Why Her Planned Drake Collab Never Made It Onto 'Queen'
18 August 2018, 10:17 | Updated: 18 August 2018, 10:46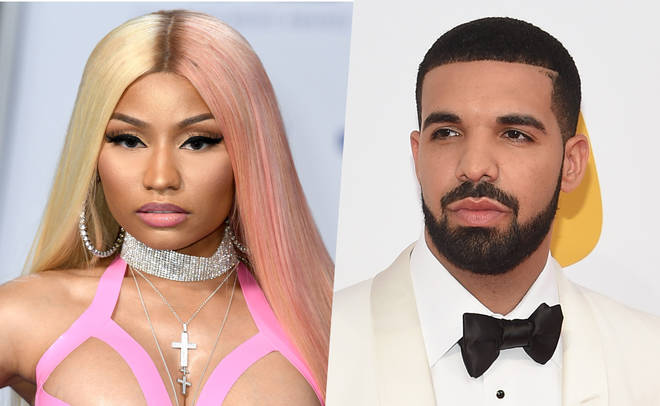 In a new interview, Nicki revealed the reason a Drake feature that was slated to be released on 'Queen' did not appear on the album.
Nicki Minaj's Queen has been out for over a week and the rapper is still revealing details about the album's production and release. Earlier in the week, Nicki updated the album to include her Tekashi 6ix9ine collaboration "FEFE". Now, Nicki is giving fans more insight into why a planned Drake collaboration didn't end up making the album.
In an interview on The Whoollywood Shuffle, a show on Eminem's SiriusXM channel, Nicki said that it was ultimately time issues that kept her label-mate off the release.
"Drake and I were working on something, but I didn't want to change the date of the album," she explained. "So about two days before I had to turn it in, he and I had been going back and forth. And then even up until, I would say, within 12 hours of having to turn in my album, we were going back and forth."
She also revealed that the two had found something that they "really, really loved" but, because Drake was preparing for his tour with Migos, the collab couldn't come to fruition.
Nicki went on to say that she does not rely on features to bolster her work. "I stand on my own two feet. I always keep on reminding myself, Onika, when you was putting out your mix tapes, you ain't have no big name people to put on there."
"Nobody is gonna make or break me. I'm gonna do me."
Nicki Minaj and Drake have collaborated many times in the past. Her 2017 collab with Wayne and Drake, "No Frauds" has proved popular among fans. "Only" and "Moment 4 Life" are also stand-outs.