Nicki Minaj Claps Back At Claims She "Bought Her Own Wedding Ring"
31 October 2019, 10:52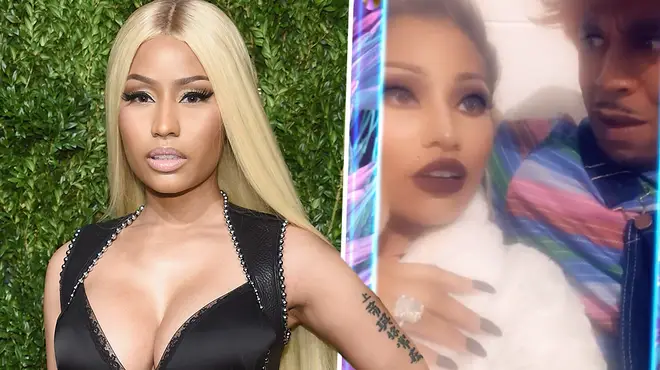 New York rapstress Nicki Minaj has addressed rumours that she bought her own wedding ring, in a video with husband, Kenneth Petty.
Nicki Minaj and her husband Kenneth Petty have been in the headlines recently, after the rapstress revealed that they officially got married earlier this month.
Since the couple tied the knot, Minaj has taken to Instagram to show off the big rock Kenneth Petty got her. However, many fans questioned whether Minaj bought her own ring, due to how costly it looks.
On Wednesday (Oct 30) Nicki Minaj took to Instagram with Kenneth Petty, after the 36 year-old had flooded her feed with Halloween photos.
Still dressed in their Chucky and The Bride costumes, the newly-weds addressed rumours claiming Petty did not buy Minaj's diamond ring.
Nicki began "Hello Chucky," said Nicki in her 'The Bride' character voice.
"Well Chucky, I love you. I just wanna know... everybody said that you secured the bag, you married a multi-millionaire and you secuuuured the bag!"
Petty then chimes in, jokingly saying: "You know I just cut somebody motherf**king finger off for that ring?" while playing his Chucky role. Nicki then asks  "You did?"
"You mean I didn't buy this ring!?"
Minaj and Petty shut down rumours of fans suggesting Petty couldn't afford to buy Minaj such a nice ring.