26 Nicki Minaj lyrics that make the perfect Instagram caption
8 December 2020, 15:50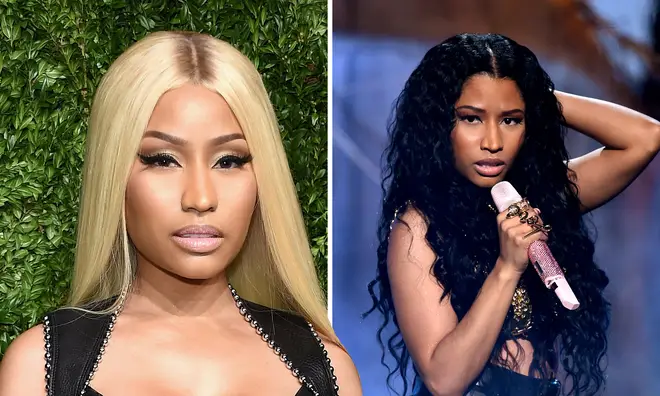 From Pink Friday to Queen, Miss Nicki has been servings caption-worthy bars since day one.
Nicki Minaj has been dominating the rap game for a decade - facts!
From her debut offering Pink Friday ('Super Bass', 'Moment 4 Life') to 2014's stellar The Pinkprint ('Only', 'Feeling Myself') and her latest record Queen ('Chun-Li', 'Barbie Dreams'), Nicki has been producing hit after hit.
Her lyricism is second to none and her bars make for quite the Instagram caption. Need some help? Miss Minaj has got you covered.
Fashion

These Chanel bags is a bad habit - Feeling Myself

Monster Giuseppe heel, that's the monster shoe - Monster

Styled on 'em in this Burberry trench - Chun-Li

Wr-wrist game is freezin' like it wait in the cold - Rake It Up

Copped the blue box that say Tiffany - Side To Side

Haters

B**ches ain't shit and they ain't sayin' nothing - Beez In The Trap

I don't wanna check bitches, tell 'em wear their Nikes - Barbie Tingz

You play checkers, couldn't beat me playin' chess - Chun-Li

All these haters mad because I'm so established - Check It Out

I still don't wish death on 'em, I just reflect on 'em - Pills N Potions

Shout out to my haters, sorry that you couldn't faze me - Moment 4 Life

Face so pretty b**ches wish they could slice me - Barbie Tingz

Life & Friendship

Cherish these nights, cherish these people - All Things Go

I am not a girl that could ever be defined - Fly

I told 'em it's no friends in the game, you ain't learned that yet - Pills N Potions

Man, keep it all real, I'm a prophetess - Barbie Tingz

Me against enemies, me against friends - Fly

Life is a movie, but there will never be a sequel - All Things Go

Money

I think big, get cash, make 'em blink fast - Monster

'Cause I'm a millionaire, this pussy pricey - MEGATRON

Got me acting like you got a milli on you - Bed

Cars

My Maybach, black matted - Feeling Myself

Brought out the pink Lamborghini just to race with Chyna - Rake It Up

I don't say, "Hi", I say, "Keys to the Benz" - Bottoms Up

Bentley tints on, Fendi prints on - Chun-Li

But I sped off in a Benzy, I see the envy when I'm causin' a frenzy - Pills N Potions