Stream 2 Chainz & Lil Wayne's Surprise Joint Album 'Collegrove'
4 March 2016, 10:42 | Updated: 4 March 2016, 10:51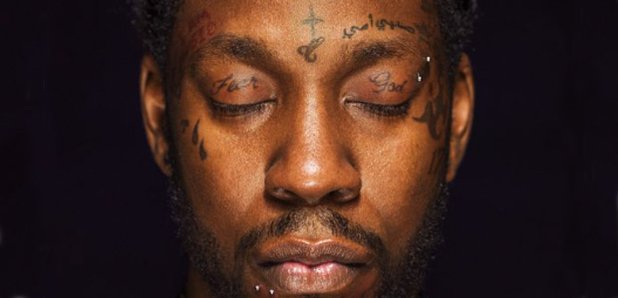 Listen to the project in full.
Update
After Kanye West tweeted on Wednesday (2nd March), teasing a new project with Lil Wayne and 2 Chainz, fans believed that Yeezy was dropping new music on Friday.
However it is now believed that he was promoting the release date of Lil Wayne and 2 Chainz's upcoming album, 'Collegrove'.
Last night both rappers tweeted about the album's release:
we LIVe ...COLLEGROVE get it here https://t.co/SJ6JZiBGJZ myself n my brudda @liltunechi ⛓ &

— Tity Boi (2 Chainz) (@2chainz) March 4, 2016
https://t.co/Z571AdioPL pic.twitter.com/0sLEPBEbIU

— Lil Wayne WEEZY F (@LilTunechi) March 4, 2016
Kanye was rumoured to have made a contribution on the album however the track list suggests otherwise.
You can now stream the album in full on Spotify:
2.03.2016
Kanye West has announced that he will be releasing a new project alongside Lil Wayne and 2 Chainz this Friday (4th March).
The rapper, who recently dropped his own solo album 'The Life Of Pablo' last month, announced the news via Twitter.
New project with 2 Chainz and Wayne dropping this Friday pic.twitter.com/IZwN3mnkIS

— KANYE WEST (@kanyewest) 2 March 2016
There is currently no further information on a name, potential features, or Kanye West's involvement on the album/mixtape.
However 2 Chainz and Lil Wayne have been teasing a joint mixtape for the last 12 months.
Meanwhile, Kanye West recently announced that he has also started work on a new album called 'Turbo Grafx 16'.
The album, which is inspired by an 80s gaming device, is rumoured to be dropping this summer.
Yeezy has pictured in the studio with frequent collaborator Kid Cudi.