People Can't Believe How Happy Kanye West Looked On Family Feud
11 June 2018, 12:53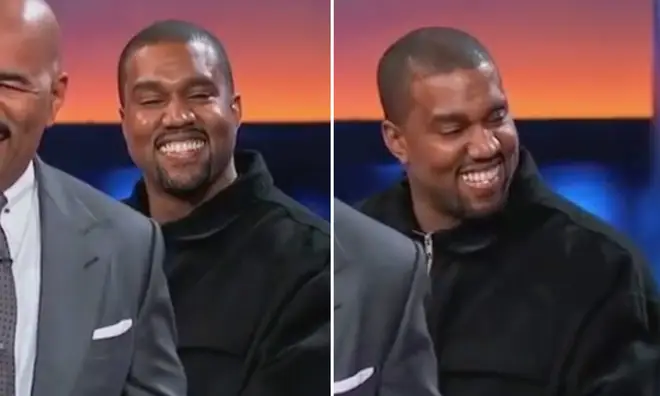 Watch the highlights here.
After teasing the star-studded episode back in February, the Wests have finally faced the Kardashian-Jenner in Celebrity Family Feud.
Kanye and Kim teamed up with three of Kanye's cousins to battle the Kardashian-Jenner clan - including Kris, Khloe and Kendall - in the hotly anticipated episode, which aired last night on ABC.
All of the proceeds from the episode were donated to the Children's Hospital of Los Angeles, and it was a non-stop show of laughter and hilarious moments.
One thing fans couldn't stop talking about, however, was how happy Kanye was. Even Kim herself tweeted that her husband had a "permanent smile" on his face during the whole episode.
Kanye has a permanent smile on his face during this whole Family Feud episode

— Kim Kardashian West (@KimKardashian) June 11, 2018
Ultimately, the Wests lost to the Kardashian-Jenners, but Kanye did win $25,000 in the final round of the episode for charity. And all with a biggest of smiles on his face.
At one point, the teams were asked to answer who you would hate to see show up while everyone's naked. Kanye went to to open up about why he wants to lock the bedroom door to prevent his children from wandering in.
Check out some of the best clips below.
Here's why Kim & Kanye LOCK THE DOOR! | Celebrity Family Feud
You can say THAT again, Kim! | Celebrity Family Feud
Kanye and Kris face-off! | Celebrity Family Feud