Kim Kardashian Threw A Crazy Party For Kanye West With A Mentalist
11 June 2018, 11:00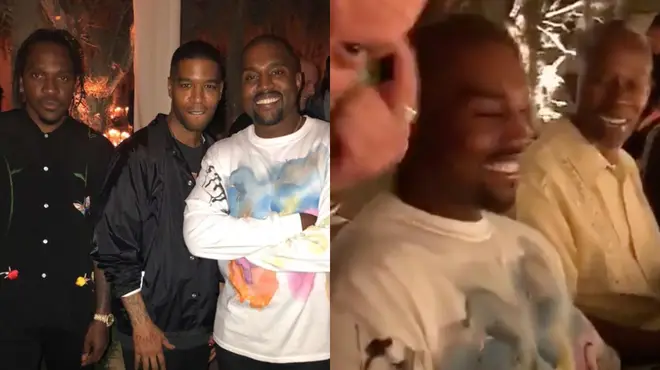 Kim Kardashian pulled out all the stops for Kanye West's 41st birthday.
Kim Kardashian knows how to throw a big party and she did just that for her husband Kanye's 41st birthday over the weekend.
The big dinner which was attended by the likes of Pusha T, Kid Cudi, Teyana Taylor, Iman Shumpert, Quavo and Kim's sisters Kendall and Kourtney, was an event that had Kanye grinning from ear to ear all night.
Even though there were cookies and drinks with Kanye's face on them, the main attraction of the night was Israeli mentalist Lior Suchard who is a "self-described mystifier who performs supernatural entertainment." Some of Lior's tricks on the night included bending a spoon by just looking at it and flipping someone's glasses upside down by waving his hand.
The "Ye" rapper celebrated his 41st birthday on June 8th and dropped a joint album with Kid Cudi on the day called "Kids See Ghosts."
Kim wished him a happy birthday on Insta with a mushy post. She wrote: "Happy Birthday babe!!!!! It's been a wild year but we're here & life is good! So proud of you dropping back to back albums & fulfilling your dreams. You inspire me to make the impossible always become a reality. Love you."
The reality star outdid herself by getting Rick and Morty to sing a special happy birthday song to Kanye who is a fan of the show.
This is not the first time that Kim has pulled out all the stops for her husband's birthday. In 2015, she rented out the Staples Center for a star-studded game of basketball for all his friends.