Drake Shoots Official 'Child's Play' Music Video In Houston
15 July 2016, 12:01 | Updated: 4 September 2016, 09:49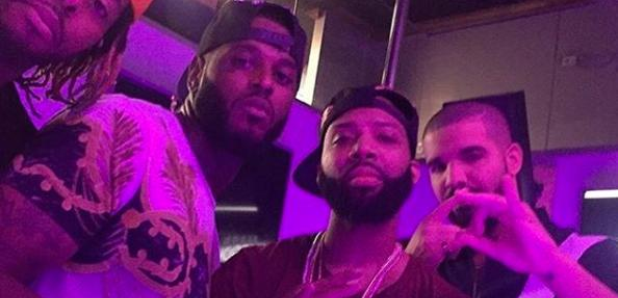 More visuals from Drizzy.
UPDATE
The official 'Childs Play; video has landed. Watch the full thing here.
15th July
Drake has shot the official music video for his song 'Child's Play' in Houston, Texas.
The bouncy track, taken from his chart-topping album 'Views', will get some official visuals to accompany it.
A number of behind-the-scenes videos have surfaced online showing Drizzy at a strip club called V Live, where he reportedly hosted a party last night.

The club actually presented Drake with an MVP award when he arrived.
Meanwhile, the Canadian rapper also stopped off at Cheesecake Factory, a restaurant he raps about on the song.
"Why you gotta fight with me at Cheesecake?" he famously sings on the track. "You know I love to go there / Say I'm actin' lightskin, I can't take you nowhere."

Drake also recently shot the official music video for his hit single 'One Dance' in South Africa.
He also reportedly shot the video for his 'No Shopping' collaboration with French Montana, which sparked off his feud with Joe Budden.
However neither video has surfaced yet.