Here's The Real Reason Why Drake Hasn't Responded To Pusha T Yet
4 June 2018, 11:49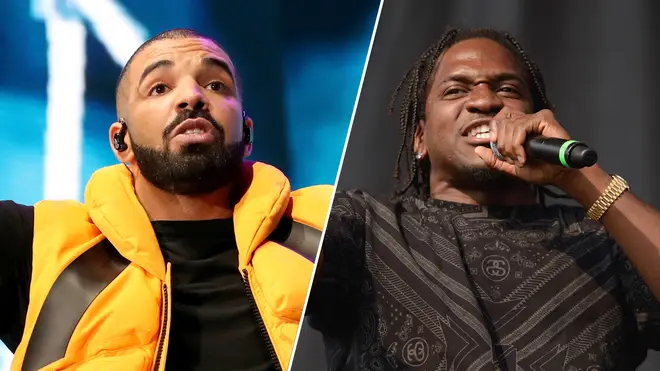 Drizzy is yet to reply to Pusha's 'The Story Of Adidon'.
As the Hip-Hop world anticipates Drake's reply to Pusha T's latest diss, it appears we may have to wait a little longer.
Because James 'J' Prince - the CEO of Rap-A-Lot and long-time mentor to Drake - has urged the Canadian rapper to bury his ongoing beef with Push.
After the GOOD Music rapper unleashed 'The Story Of Adonin' - which accused Drake of having a secret child, before taking shots at the health of his producer - all eyes have been on the OVO hitmaker as we await his response.
However, during an interview with DTLR Radio, Prince revealed that he'd spoken with Drizzy and had advised him not to respond at all.
DTLR Radio | J Prince interview #SuckaFreeSaturdays (Audio only)
"I spoke with Drake," Prince said, "I made an OG call this morning telling him: "I don't want you to respond to this. We gonna put this to bed, because we can't get in the pigpen with pigs."
"Because pigs turn into hogs, and then hogs get slaughtered," he added, "We haven't worked this hard to cheat ourselves over nothing."
The comments arrive as Drake made a subtle return to social media following the heated feud, sliding into the comments section of an upcoming US rapper called Smiley 61st.
Under a picture promoting his new album 'Buy. Or. Bye', Drake wrote: "Black Benz no friends. "Nobody really know what I been through."
Drake is yet to address suggestions that he has a secret child with former adult film star Sophie Brussaux.