Drake And Millie Bobby Brown Text Each Other "I Miss You" & He Gives Her Boy Advice
19 September 2018, 13:05 | Updated: 19 September 2018, 13:22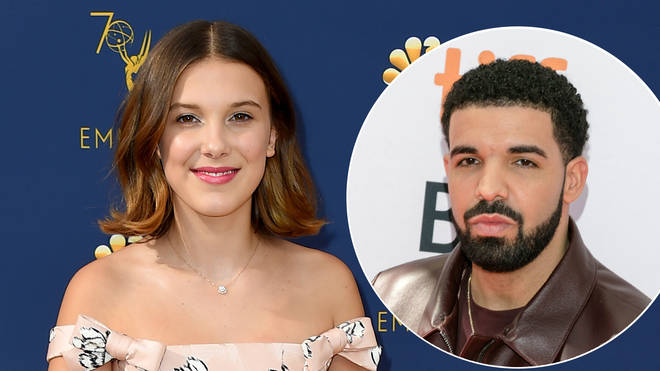 And people have mixed reactions.
Millie Bobby Brown has opened up about her friendship with Drake, and admitted that he gives her "advice on boys".
The 14-year-old 'Stranger Things' actress met the 31-year-old rapper last year while he was on tour in Australia. During an interview with Access on the Emmy's red carpet, Brown revealed that the pair keep in touch.
"I love him," she gushed, "He's honestly so fantastic. He's a great friend and great role model. We just texted each other the other day and he was like, "I miss you so much," and I was like "I miss you more.""
Brown added that the 'In My Feelings' hitmaker has been on hand to give her advice, saying: "About boys, he helps me!" However, when quizzed on the details, she said that "stays in the text messages". 
The pair had previously taken pictures together during their initial meeting last year, posting them on their respective Instagram pages.
However, following Brown's recent revelation, people took to Twitter to comment on the nature of the pair's relationship.
"What the f**k is Drake doing talking to/texting Millie Bobby Brown, a FOURTEEN YEAR OLD GIRL, about boys or anything at all?" wrote one user, "Like that is straight up creepy."
However, others thought the exchange was completely harmless.
Drake is yet to respond the Brown's comments. The rapper is currently performing on his Aubrey & The Three Migos Tour around the US.