J. Prince Claims Drake Would Have "Ended" Kanye West's Career With Unreleased Pusha T Diss Track
5 June 2018, 10:31 | Updated: 5 June 2018, 10:36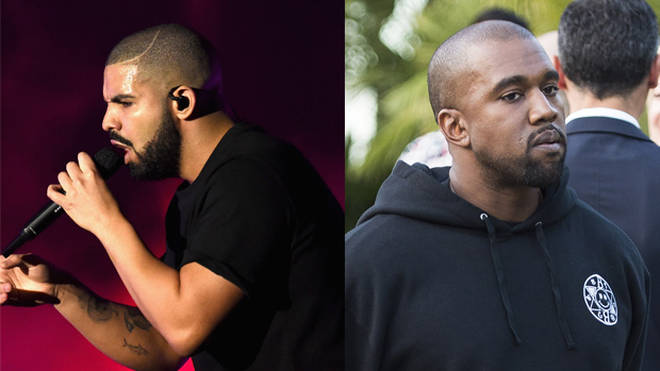 Drizzy has already reportedly finished the song...
J. Prince, one of Drake's mentors, claims he has asked the rapper not to release a diss track that would have ended Kanye West and Pusha T's careers.
According to reports, Drake has already recorded his response to Pusha T's 'The Story Of Adidon', however the rapper has apparently given J. Prince his word to leave the song unreleased.
"After speaking with Kanye, I spoke with the brother, and he didn't want this. I saw this going to a place that I feel would have ended his career if Drake would've put out this song that he had on him," Prince explained while a guest on radio show Sway In The Morning this weekend.
"And definitely would've hurt families and we're not in it for that. That's not Drake's character to tear a man down to that extent."
Radio host Sway Calloway mentioned that Drake name-dropped Pusha's fiancée Virginia Williams on his "Duppy Freestyle." "He mentioned her, but it wasn't in a vulgar manner," said Prince.
"Wrong is wrong. If it's him and he spoke on a man's fiancée in a vulgar manner, then I feel like, 'You wrong homie.' You can't do that. But this dude, he went above and beyond the call of duty."And while Drake's response may exist, don't expect it to leak. "I don't think it will leak because [Drake] gave his word," said Prince.
"Me knowing Drake like I know him, he has a word. Until I see differently, I will believe differently."
I've never been about beef    I'm about love    lines were crossed and it's not good for anyone    so this is dead now

— KANYE WEST (@kanyewest) June 2, 2018
Speaking to TMZ, Prince then added that "[Drake] was definitely cocked and loaded. Me hearing the ingredients he would have used, it would have ended Kanye's career and would have crippled Pusha and his family members.
"It was going to cause pain. We not in business to destroy and hurt people's family," Prince explained.
J. Prince is a Hip-Hop mogul and the CEO of record label Rap-A-Lot Records, while his son Jas Prince is often credited with 'discovering' Drake on Myspace and sending his music to Lil Wayne.
Meanwhile, Drake has returned to Instagram following his feud with Pusha T. The Canadian appeared in the comments section of an upcoming US rapper called 61st, to show his support.