Drake Gives Fans A Peak Inside Of His Lavish Toronto Apartment
24 November 2018, 19:48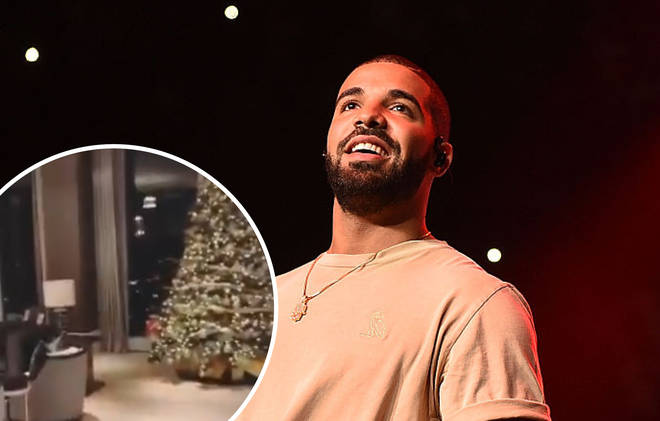 Drake showed off the inside of his impressive Toronto apartment which features an incredible view of CN Tower.
Life on the road is rarely easy for musicians. Drake knows that fact better than most. The Grammy award winning rapper just finished up a joint co-headlining tour with Migos and he has finally made it back home to Toronto.
Drake shared a video of his extravagant Toronto home which has a stunning view of the CN Tower.
"Took me five months to make it back here, man. Finally back in my apartment," Drake says in the fast moving video. "You know. Much respect to everybody that's working away from home, away from your family, away from your friends. Grindin'. Very thankful for this right here."
Despite being away from home for so long, Drake appears to have all his Christmas decorations up and ready.
Fans might have seen his Toronto bachelor pad last year when he moved into the "temporary spot" while construction on his mansion continues.
Speaking of Drake's luxury mansion, the rapper also shared a glimpse of the progress being made on his extravagant multi-million dollar property.
He took to social media to give fans a look at construction inside the bespoke mansion which features a giant NBA sized basketball court, opulent marble floors and lighting, as well as a huge custom bar.
The home will also reportedly have 2 saunas and an awards room, according to CBA.