Drake fans troll rapper with 'diss track' memes after he got booed off stage
13 November 2019, 11:10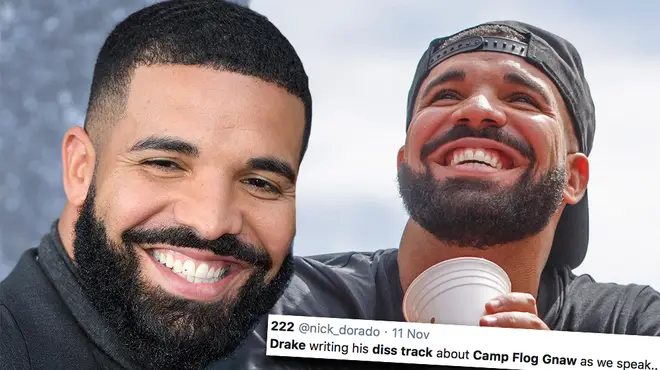 Canadian rapper Drake recently got booed off the stage at a festival. Drizzy's fans have created memes of what his diss track to the festival would sound like.
Earlier this week, an unfortunate situation happened at Camp Flog Gnaw festival, where Drake performed as a surprise headliner. The "God's Plan" rapper was booed off stage by a crowd who assumed the surprise guest was Frank Ocean.
Drizzy recently spoke out the incident with light humour and trolled the fans who booed him off stage.
In an Instagram post, the 33-year-old rapper wrote "Plot twist...just signed a 10 year residency at Camp Flog Gnaw sorry kids see you EVERY SINGLE YEAR till you are 30".
Tyler The Creator, who puts on the festival, also spoke out against the "disrespect" and "embarrassment" the incident caused him.
Drake's fans sought to make light of the sad situation and made memes, which imagined what Drake's diss track to the festival fans would be like.
On Sunday night, many fans took to Twitter and Reddit to share their thoughts on what a "Drake Camp Flog Gnaw diss track" would sound like. See tweets below.
"Boo'd up @ Flog Gnaw? I was booed off at Flog Gnaw. Treated like a drop in the ocean now let me be frank with y'all."

- Drake,
Camp Flog Gnaw Diss Track#campfloggnaw2019

— Kevin Power (@kevinpowr) November 11, 2019