Drake & Jorja Smith's Unreleased Song 'I Could Never' Has Leaked Online & Fans Are Excited
24 September 2018, 11:50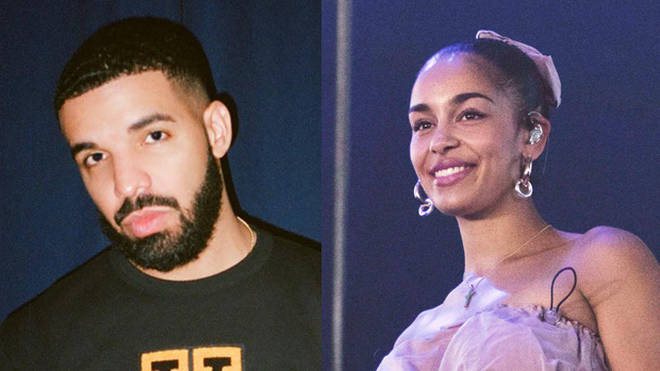 Drizzy and Jorja showed off their unmistakeable chemistry...
Drake and Jorja Smith's latest collaboration, rumoured to be called 'I Could Never' has leaked online.
The OVO rapper, who is rumoured to have written his Scorpion track 'Jaded' about his relationship with Jorja Smith, appears to have worked on more music with her too.
However unfortunately for Drake, Jorja Smith and their respective record labels, their collaboration has been exposed.
Despite leaks for the song being removed by the minute, fans are already listening to the emotional R&B slow jam, which hears Drake open up about his feelings.
"Everybody said that you let me down/ Hesitation bringing you around/ Makes no difference what you used to do/ I could never be ashamed of you," sings Drake over the piano-based instrumental.
While Jorja Smith sings: "Somebody said that I let you down/ Ain't that the truth but I can still be found/ Lost my way and only you were there/ Could you ever be ashamed of me."
Fans appeared to discover the song after someone had leaked the snippet on social media.
Meanwhile, Drake is currently on his Aubrey & The Three Migos tour across North America and Canada.
He recently ended his long-running feud with Meek Mill during his Boston date.
However Kanye West recently appeared to fuel their ongoing feud by expressing his dislike at how Drake handled rumours that he slept with Kim Kardashian and dedicated his song 'In My Feelings' to her.