Drake Fan Responds After Being Slammed Online For Using "N Word" During His Concert
13 March 2019, 16:00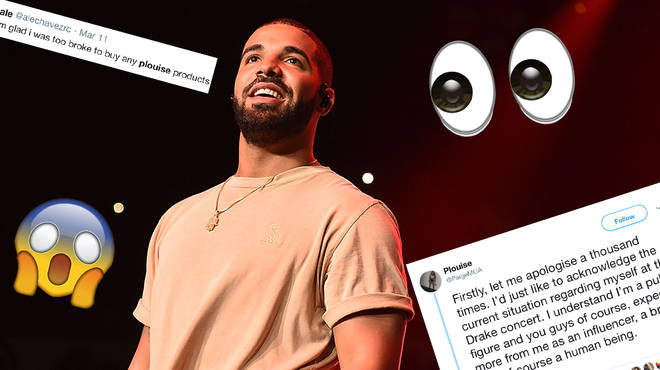 Beauty brand owner of P. Louise responds to 'racist' accusations after she sings 'N-Word' at Drake concert...
On Sunday (Mar 10) Drake held his first ever show for his U.K. and European "The Assasination Vacation Tour". Drake's first show in Manchester featured big moments, where he brought out a flying car, U.K artists Dave and Fredo performed, and a fan threw their underwear on stage.
It went down as "one of the best nights" for many fans on social media. Although fans enjoyed themselves, some "lost" themselves and weren't fully aware of their behaviour and actions at the concert.
A beauty cosmetic make up brand owner has come under scrutiny following a post on Instagram of her singing the 'N-word' at Drake's Manchester show. The experience of the Drake show quickly turned from a positive memory to a negative one for makeup guru Paige Louise. Fans on Twitter called her out for being a white person using the derogatory word "N****a" while singing Drake lyrics.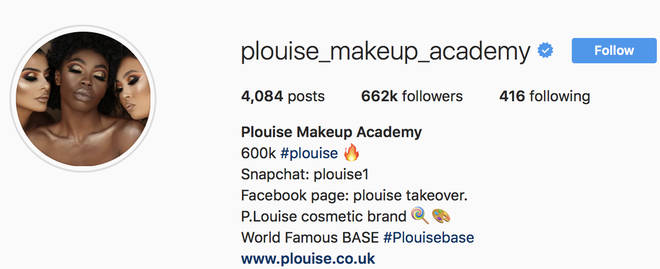 Shortly after the concert, the makeup guru responded to 'racist' accusations she received through social media.
P. Louise tweeted:
"I'm a racist now for singing along to the words of a song..whilst dating a black guy..honestly please don't come at me like I've ever been racist..myself and the 9000 people who attended the concert singing to the song must be racist"
Fans quickly jumped on this controversial debate of whether it's okay for white people to use the n-word in songs or not. Regardless of the situation, context or who one is as a person, white people using the N-word will always be forbidden for some. Others believe it's okay as it's "just song lyrics".
The fans who believe using the N-word is wrong, totally disagreed with Paige's view, where she excuses her 'behaviour' with the fact she is dating a "black guy". One fan replied "Plouise tried to justify her use of the N word by saying she has black friends and that everyone else was singing it. Thank God I was too broke to invest in her base" the fan wrote on Twitter.
After receiving severe backlash for her views on saying the N-word, P Lousie decided to issue a public apology on Twitter. On the following day (Mar 11), Paige took to Twitter to clarify and explain her previous tweet.
Paige started with an apology stating :
"Firstly, let me apologise a thousand times. I'd just like to acknowledge the current situation regarding myself at the Drake concert. I understand I'm a public figure and you guys of course, expect more from me as an influencer, a brand and of course a human being."
The makeup guru then went on to explain that she didn't mean to hurt people from her previous tweet:
"I'd firstly like to mention that at no point did I ever intend to offend or hurt anyone, or use the word in a derogatory manner. I may sound uneducated at this point but I genuinely was in the moment and my intentions were only to sing the lyrics from a song of a musician who I respect and idolise."
P Louise carried on with her apology on Twitter explaining being "lost" in a surreal experience at Drake's show.
She tweeted: "I was surrounded by thousands of people also doing the same as myself, thus finding myself lost in the moment of a surreal event. At no point do I want to demean the context of what this word represents, and I would never condone anyone using this word."
"Once again, I do apologise from the bottom of my heart for any offence or hurt this has caused, and moving forward I will take this as a learning experience."
P Louise continued on Twitter to let fans know that she isn't expecting forgiveness.
The beauty brand owner stated: "I don't expect forgiveness from people who have looked up to me, I don't expect people to even continue supporting my brand but please understand my heart is pure and I would never intentionally hurt anybody."
"I don't have a management who write my tweets or who advise me on what to post. I deleted this tweet around 2000 times because nothing justifys my actions. Please understand I never wanted to hurt anyone"
Twitter fans have expressed a variety of views on this topic.