Lupe Fiasco Reveals The Truth Behind Drake's Leaked 'Blackface' Picture
30 May 2018, 11:51 | Updated: 30 May 2018, 15:28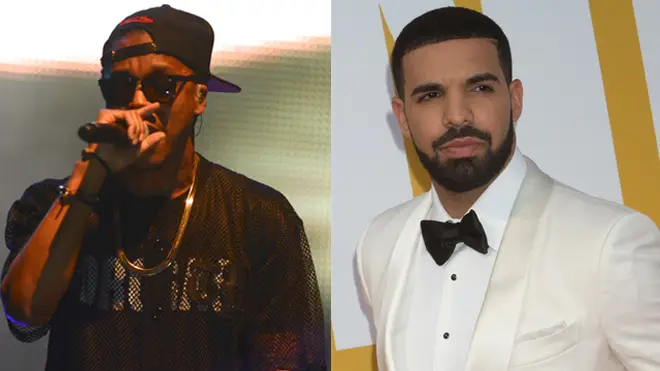 The picture is reportedly real...
Lupe Fiasco has attempted to add more context to a leaked picture of Drake appearing to do 'blackface'.
Pusha T shocked fans by posting the controversial image on his Instagram account, before it was later removed after it was reported for copyright infringement.
He then uploaded the picture to Twitter, adding: "Please stop referring to this picture as "artwork"… I'm not an internet baby, I don't edit images... this is a real picture... these are his truths, see for yourself."
After the post was retweeted over 40,000 times, rapper Lupe Fiasco took to Twitter to shed some more light on the controversial picture.
"Yes it's two pictures of 6 in blackface… the one Pusha has as the cover is connected to another one but it's cropped off," he said in a now-deleted tweet.
"The one you saw is happy, the other is dark and sad. Both together actually presents a powerful duality of representation and race and its expectations on art."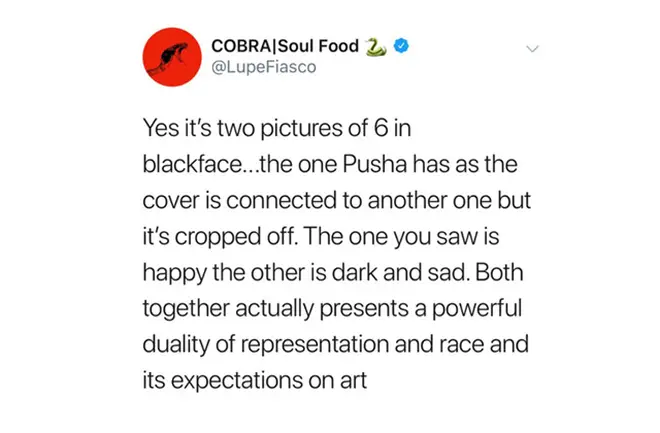 According to reports, the picture was taken by photographer David Leyes, for Toronto-based brand Too Black Guys in 2008.
Drake is wearing a "Jim Crow Couture" from the brand's lookbook, with the brand aiming to "represent the black experience in an unapologetic way,"according to its website.
Alongside the picture of Drake in blackface, Pusha T also released a brutal diss track called 'The Story Of Adonin'.
The track exposes Drake's alleged child and baby mother, as well as a number of brutal disses about his mother, father and producer Noah '40' Shebib.