This Mashup Of Drake's 'Fake Love' and 'Sneakin' Is The Best Thing You'll Hear Today
16 December 2016, 10:18 | Updated: 16 December 2016, 11:02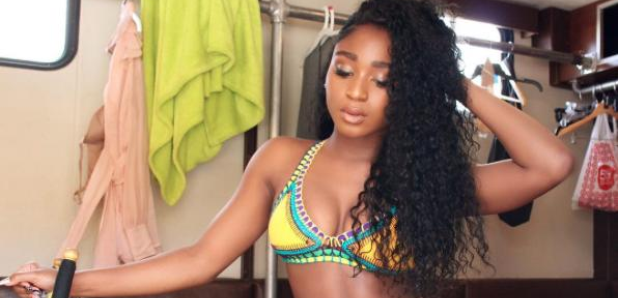 5H's Normani Kordei has killed it with his cover.
Fifth Harmony's Normani Kordei has just dropped her latest solo track - an insane cover of Drake's hits 'Fake Love' and 'Sneakin'.
The smooth, stripped back mashup sees Kordei harmonising to perfection over a slick R&B beat, provided by production team The Invaders.
She even puts her own spin on 21 Savage's verse!
Listen to Normani's cover below:
The singer recently revealed that she believes Drake has been "one of the most influential artists in this generation."
"I respect his artistry so much," Normani explained.
"He always resonates with me in some way so I decided to get creative and put my own spin on this mash-up of his most recent records for my fans to enjoy."
You can also listen to Normani's cover of 'Fake Love x Sneakin' on SoundCloud here.