Chris Brown Slams Rape Accuser In First Statement Since Paris Arrest
23 January 2019, 10:09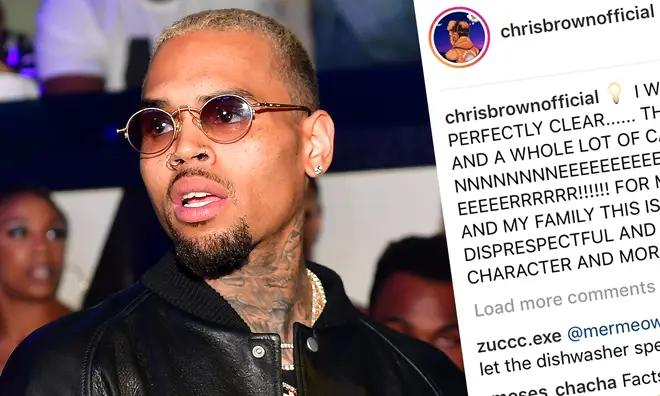 The 'Undecided' singer fired back at a women who accused him of rape in Paris. Brown was arrested and detained on suspicion of sexual assault before being released.
Chris Brown has denied all accusations of rape after being arrested in Paris on suspicion of sexual assault.
The 'Undecided' singer and two other men, including his bodyguard, were detained in Paris after a 24-year-old woman filed a rape allegation against him.
Brown has since been released and has reportedly been told he is now free to leave France, while the Paris prosecutor's office said investigation was still ongoing.
Breaking his silence on the incident, Brown took to social media to accuse his alleged victim of lying. "I WANNA MAKE IT PERFECTLY CLEAR...... THIS IS FALSE AND A WHOLE LOT OF CAP!" he wrote.
"NNNNNNNNEEEEEEEEEEVVVVVVVVVVEEEEEERRRRRR!!!!!! FOR MY DAUGHTER AND MY FAMILY THIS IS SO DISPRESPECTFUL AND IS AGAINST MY CHARACTER AND MORALS!!!!!"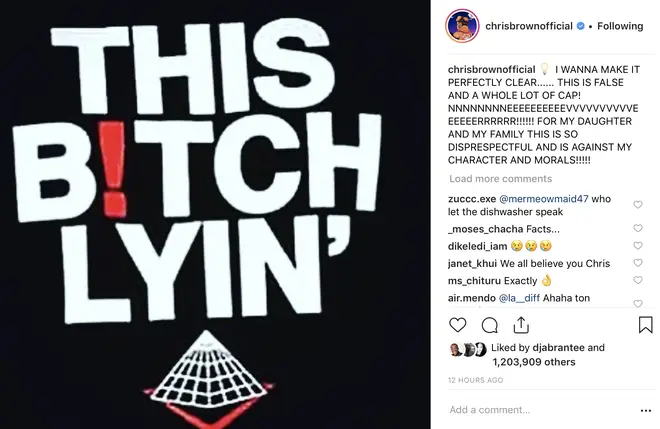 The woman who filed the complaint, who cannot be identified for legal reasons, claims she met Brown and his friends on January 15th at Le Crystal, a nightclub near the Champs-Elysees.
She then claimed they all went back to a hotel in central Paris along with other women and a total of three men, where the alleged sexual assault took place.
However, a woman named Kim Ford, who was allegedly in attendance that night, has denied claimed that Brown and his bodyguard abused the accuser. She does claim, however, that she was hit by another man.
"I am not the person who said Chris Brown raped them," she said. "I was there but nothing happened and the man who hit me had no relation to Chris Brown."