Chris Brown Responds To Claims He Is Being Investigated By Child Services Over Gun Drama
23 September 2016, 10:40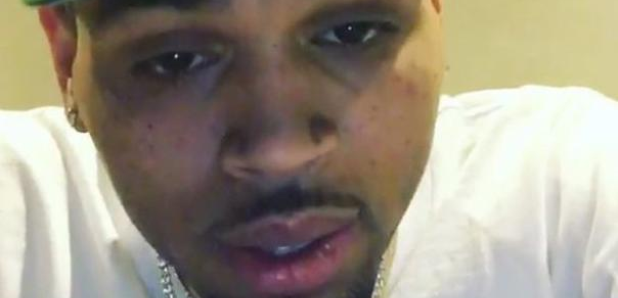 Breezy is not happy with reports.
Chris Brown has fired back at rumours that he is currently being investigated by child services over his gun incident last month.
According to TMZ, the Department of Child & Family Services visited his home on Thursday to investigate the wellbeing of his daughter Royalty.
However Chris Brown has taken to Instagram to clear up his current situation.
"I take great pride in being a father and take great responsibility in being a father and I love my daughter," he said in a now-deleted post.
"Somebody make an accusation, 90 percent of y'all believe it, and it's bulls***.
"The last three weeks or whatever have been going on with accusations. You know it's false."
Watch below:

Since posting and deleting the video, the mother of his child Nia Guzman has fired back at him on Instagram.
"Everybody tag this clown Chris Brown," she said. "All these Hollywood actors."

She has also reportedly filed a complaint for child services to investigate Breezy after he was arrested.
According to TMZ, all of Chris Brown's vists with Royalty must now be supervised until his impending gun case is settled.