Chris Brown Responds To Drug Addiction Claims After Ex-Staff Expose Him - WATCH
3 March 2017, 11:09 | Updated: 3 March 2017, 11:10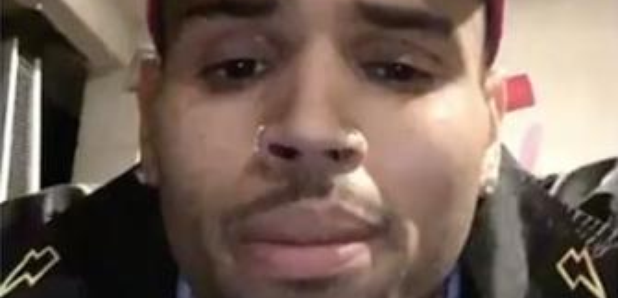 Report details Brown's alleged anger issues, drug addiction and outrageous behaviour.
Chris Brown has denied claims that he is addicted to drugs and suffers from anger issues.
The report details the downward spiral of the 'Run It' star's career and personal life after his famed assault on R&B songstress Rihanna in 2009.
According to the former employees, Brown often fails to take medication for his bipolar II disorder - a condition which is fuelled by frequent binges on hard drugs which including Cocaine, Xanax, and MDMA.
Brown soon responded to the claims in a since-deleted Instagram video.
"I'm tried of hearing about some s**t as soon as I've got something popping," says Breezy.
"As soon as I've got a tour to promote, a f**king album, anything, ya'll gotta bring up something."
A former security guard said in the aforementioned report "You didn't know how he was going to wake up."
"Were you going to get cool Chris? Or depressed or artsy and focused Chris, who would be very productive? Or the happy-go-lucky Chris, who would just joke around and have fun? It was a different person every day."
The exposé comes after news broke of Brown being hit with a restraining order against his ex-girlfriend Karrueche Tran.
Tran reportedly filed legal documents claiming that he had previously vowed to kill her and that he has beaten her up before.
The physical abuse supposedly took place whilst Chris was still on probation for the Rihanna incident.
In related news, Breezy recently found himself at the forefront of controversy yet again after admitted he had stalker-like tendencies.