Chris Brown Reveals The Real Reason He Won't Be Fighting Soulja Boy - WATCH
22 February 2017, 10:33 | Updated: 22 February 2017, 10:36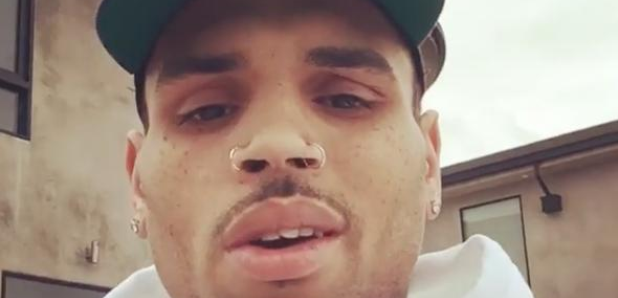 And Soulja Boy has responded.
Chris Brown has declared that he will not be fighting Soulja Boy in their highly-publicised boxing match.
The R&B singer took to Instagram to promote his upcoming Party Tour, before explaining to his 36 million followers his reasoning behind calling the fight off.
"I bowed out of this Soulja Boy fight and Ima tell you why," he began.
"It was a legit thing on a positive scale," explained Breezy, "But all the wrong people got in the way,"
"The middle man people got in the way, the "homies" got in the way because they wanted to get a piece of the pie."
"Its immature," he said, before signing off.
"Don't believe all that bulls*t bro, I'm out."
Soulja Boy was quick to respond to the announcement with his own Instagram video, claiming that he had "won" the fight.
"I'm pretty sure you all know by now that this n*gga backed out the fight like a b*tch, like I knew he would," the rapper beamed.
Soulja Boy also took major digs at Breezy regarding the singer's recent altercation with his ex-girlfriend Karrueche Tran.
Tran has reportedly filed a restraining order against Brown after he allegedly threatened and physically assaulted her.
Originally, the beef between the male Hip-Hop stars was sparked after Soulja liked one of Karreuche Tran's racy Instagram posts last month.
This prompted a response from Breezy and, eventually, ongoing rumours of a boxing match.