Chris Brown Sparks Outrage After Wishing Karrueche Tran Happy Birthday
18 May 2018, 10:26 | Updated: 18 May 2018, 10:30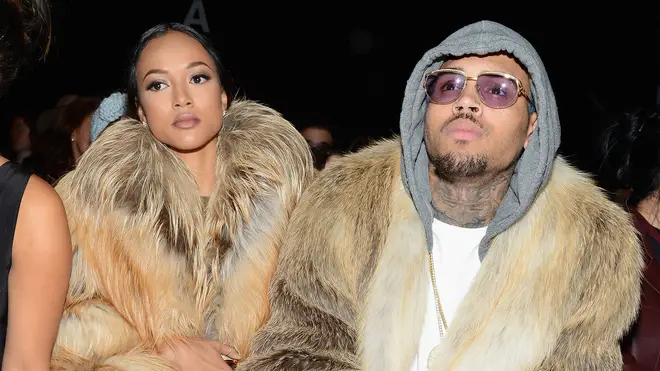 Breezy is under fire over a deleted-post...
Chris Brown has sparked outrage on social media after posting a birthday tribute to his ex-girlfriend Karrueche Tran on Instagram.
Tran, who is currently dating American Football player Victor Cruz, turned 30 on 17th May.
However Chris Brown sent her a cryptic message on Instagram, before quickly deleting the posts.
The singer uploaded clips and photos from his 'Autumn Leaves' music video, in which Karrueche plays his love interest.
See below:
The singer captioned one of the posts with a birthday party popper emoji.
However after being bombarded by Karrueche fans telling him to leave her alone, he removed the posts.
Chris Brown legit psycho when it come to Karrueche.

— Don Harper (@follow_bdavis) May 17, 2018
Chris Brown need to let Karrueche go damn. You can't have a baby on somebody and expect them to still have relations with you tf.

— liz. (@QueenElizvbeth) May 17, 2018
You'd think Chris brown birthday present to karrueche would be to finally leave her happy ass alone

But nope, he still on his weird shit

— 🐢🐢🐢 (@MRYJNE95_) May 17, 2018
CHRIS BROWN WILL NOT STOP 😭 did he do this much with Rihanna cause he won't leave karrueche alone

— Jade. (@TheGemJade) May 17, 2018
Chris brown still on instagram crying over Karrueche lawd.. help him.

— Akeria. ✨ (@Akerianicole) May 17, 2018
Chris Brown recently briefly deleted his Instagram account after reacting to a picture of Karrueche Tran with her current boyfriend Cruz.
In 2017, Karrueche Tran obtained a five-year restraining order against Chris Brown after she claimed he physically and mentally abused her during their relationship.
Chris Brown similarly sent a birthday message to his ex girlfriend Rihanna on her birthday.