Chris Brown Fans Are Excited For New Album 'Indigo' After He Shared The Bold Cover Art
16 May 2019, 12:01 | Updated: 16 May 2019, 12:14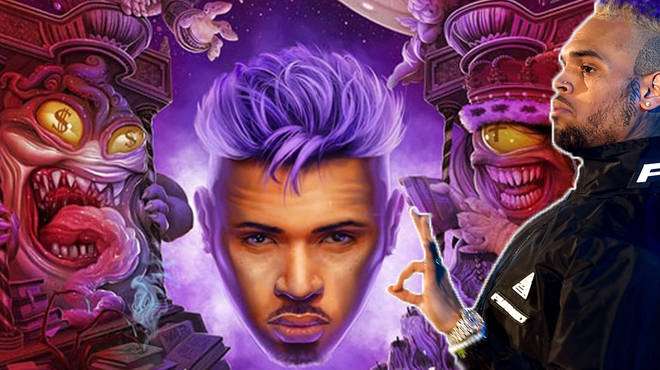 Chris Brown revealed his new album cover for 'Indigo' - and fans can't handle it.
It's been two years since Chris Brown released his last studio album, 'Heartbreak on a Full Moon', and fans are more than ready for fresh tracks.
So when the singer dropped the album cover art for his new LP 'Indigo', fans were...a little excited.
Here are the best reactions so far...
Some fans were living for the 'Indigo' artwork and how extra it is
You can tell Chris Brown has creative control over all aspects of this album 😂

— Steven (@bloggerstevenb) May 14, 2019
Stans are pumped for the upcoming album
A new album from Chris Brown is around the corner and I'm ready for it 🤪

— LaBronze James (@Katheryne_x) May 15, 2019
Chris Brown about to give us some summer anthems on this new album

— Micaiah (@caixjohnson) May 16, 2019
Then there were some odd comparisons...
Others weren't so sure...
When is Chris Brown's 'Indigo' out?
It's been revealed that Chris Brown's new album will drop this summer.
While the official release date is June 21, 2019, the star also said should there be any delays, the latest date for the new album would be 28th.
Taking to Instagram on Tuesday 15 May, Chris shared his new album cover art, and revealed details about the release date.
The album cover art was created by Saturno Art and Jeff Cole.
'Indigo' will have an impressive 30 tracks.