Chris Brown Reacts To Drake's New Album 'Scorpion'
29 June 2018, 12:09 | Updated: 29 June 2018, 12:11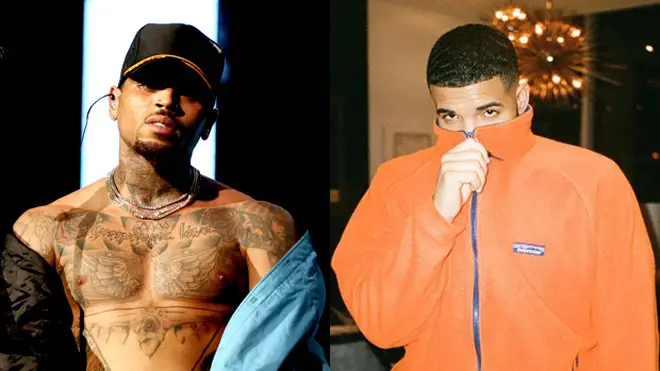 Is Breezy ready to end their feud?
Chris Brown has surprised fans by showing his support for long-running rival Drake.
The controversial R&B singer took to Instagram to encourage fans to buy Drizzy's new album 'Scorpion'.
After the highly-anticipated double album was released on 29th June, Chris Brown took a screenshot of Drake's album artwork and posted it on his Instagram Story.
See the post below: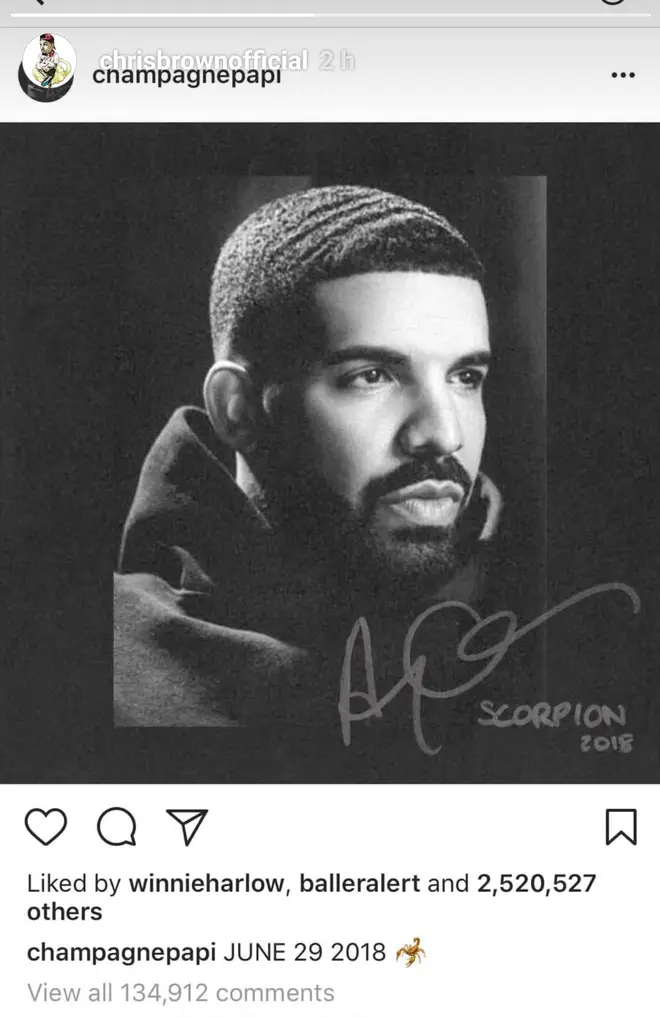 Chris Brown and Drake have been feuding for almost 8 years after the pair both had relationships with Rihanna.
However it appears that Chris Brown may be willing to end his feud with Drake after the release of 'Scorpion'.
Following his surprise Instagram post, fans took to Twitter to share their shock.
Chris Brown posted Drake album guess single fathers have to stick together lmao

— destiny✨🦂 (@ovodess) June 29, 2018
Chris Brown is promoting Drake album. GOAT

— Soyfull🇧🇪🇦🇷 (@Soyfull97) June 29, 2018
Chris Brown and Drake have made up my life is complete

— Brandon (@brandonlennox7) June 29, 2018
Drake and chris brown made up? The beef dead?

— Tiana (@dollabiebs) June 29, 2018
Meanwhile, Chris Brown is currently on the US leg of his 'Heartbreak On A Full Moon' tour.