Chris Brown Fires Back At Rumours He Skipped His Daughter's 4th Birthday Party
1 June 2018, 12:05 | Updated: 1 June 2018, 12:34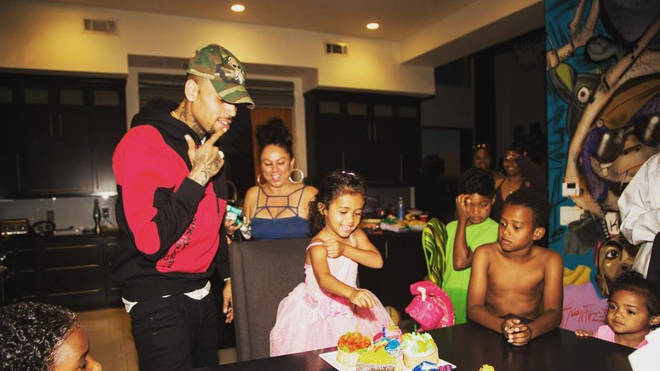 Breezy has attempted to explain his alleged absence...
Chris Brown has responded to accusations that he didn't attend his daughter Royalty's 4th birthday party.
The extravagant celebration, which reportedly cost more than $30,000, was inspired by Disneyland and saw the four-year-old arrive in a luxurious horse and carriage.
See footage of the celebration below:
However after some reports claimed that Chris Brown wasn't anywhere to be seen at the party, the R&B singer was quick to respond on Instagram.
"Don't play ya self," he wrote. "How about we talk about something positive just once. This ignorance has no merit and my daughter is amazing.
"Practise being an adult at least sometimes guys. Dummies."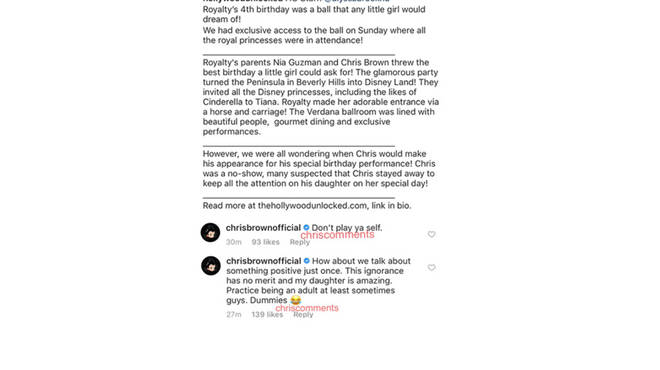 After people began to question where Chris Brown was on his daughter's special day, he fired back for the second time, suggesting he was busy.
"Where I was??? Oh that's right. Working and paying for it to happen," he said.
"I'm not a dad to gain y'all miserable ass people's vote/approval/ or play into the evil schemes.
"Y'all better see if y'all pops are even around and go find ya baby daddies. Ignorant ass people."
See below: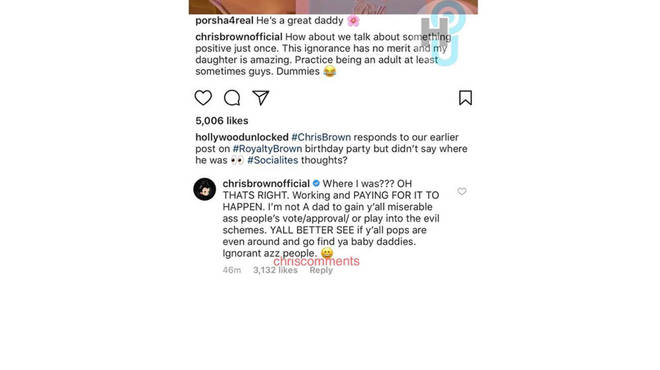 Royalty's mother Nia Guzman was reportedly at the party, following her long-running custody issues with Chris Brown.
However according to reports, the pair had put their personal problems aside for Royalty's birthday.
Meanwhile, Chris Brown was recently in the headlines after appearing to comment on Drake's current heated rap feud with Pusha T.