Chris Brown debuts new Tekashi 6ix9ine-inspired rainbow hairstyle
5 December 2019, 12:43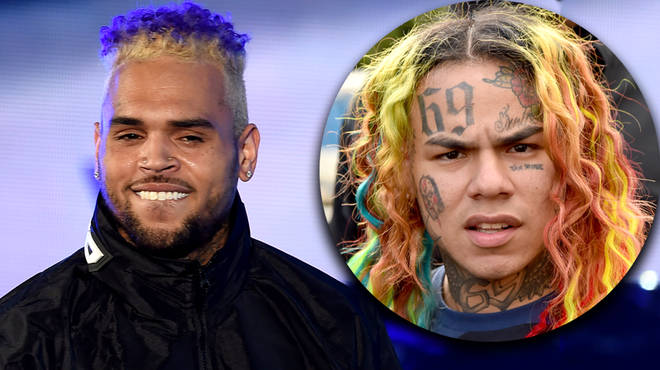 Singer Chris Brown has debuted his new colourful hair on Instagram. Many fans have compared the hair to New York rapper Tekashi 6ix9ine's.
Chris Brown, 30, is known for switching up his hairstyles often and owning the most iconic looks. It is safe to say Breezy is a style icon. However, his new hairstyle have completely blown away his fans,
On Wednesday (Dec 4th) Breezy took to Instagram to show off his multi-colored hair colour to his followers.
The "Undecided" singer posted a photo of his rainbow coloured hair, bringing vibrancy and brightness to his followers feed.
The 30-year-old singer shared two photos of his side profile, showing off the two different patterns on both sides of his head.
Breezy captioned his Instagram post "Willy Wonka x Jurassic Park", where his hairstyle was originally inspired from.
Willy Wonka & The Chocolate Factory and Jurassic Park are both iconic children films from the 90's.
Although Breezy intended for the hairstyle to represent his childhood films, many fans in his comments began to compare his hair to New York rapper Tekashi 6ix9ine's signature multi-coloured hair.
Fans embraced the singers new hair. One fan wrote "You can pull off any hairstyle, any color & you still gon be fine af!", while another wrote "STRONG HAIR GAME".
See comments below of fans comparing Breezy's new hair to Tekashi 6ix9ine's.