People Are Outraged After Chris Brown Gifts His Daughter Royalty A Pet Monkey
8 December 2017, 14:29
"Monkeys are not pets"
Chris Brown is under fire after buying his daughter Royalty a pet monkey.
The controversial singer, who recently released his new album 'Heartbreak On A Full Moon', has sparked huge debates after uploading an Instagram video of his daughter Royalty with a pet monkey.
In the short clip, he asks the three-year-old if the marmoset is her baby, while she smiles back adorably.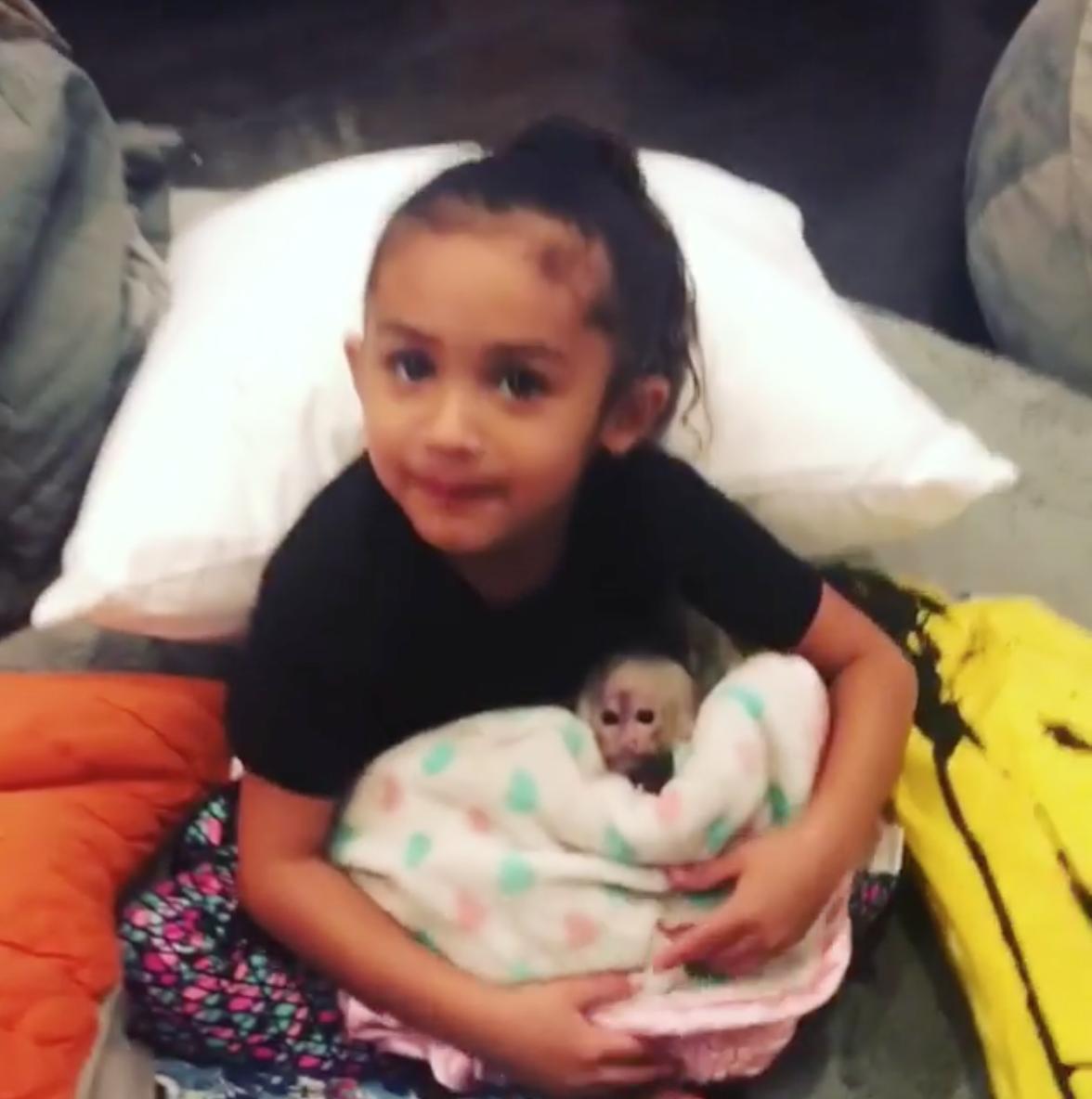 The video sparked a negative response from many of the R&B singer's Instagram comments, with people questioning the choice of animal for a pet.
"This is so sad. Monkeys are not pets. Please take it to a sanctuary," wrote one user on Instagram.
While another added: "You're a monster for enslaving a wild animal only for your entertainment."
@chrisbrown turn that monkey over to a sanctuary. It is not a toy. Teach respect for animals. #irresponsible #belongsinthewild #rippedfromitshome

— Adele Mahan (@AdeleMahan) 7 December 2017
Chris brown is already gross, now she has a baby monkey for his daughter ? Damn he's getting more trash by the day...

— princessazula (@moniquethepeach) 7 December 2017
My man better be a sucka for our child just like Chris brown If my baby want a monkey she better get a damn monkey

— michellevictoria (@mvwilson91) 7 December 2017
Chris brown bought his daughter a damn monkey... If my momma don't get me a lion cub for Christmas I'm fuckin done

— Stev (@ST3Vron) 7 December 2017
Chris Brown already owns a pet money called 'Fiji', which he regularly posts on his social platforms.
Video of @chrisbrown & his monkey today!! pic.twitter.com/XZMJeiSVjB

— Chris Brown Fan (@Priya_breezy) 1 December 2017
According to RSPCA, owning a marmoset isn't actually illegal however it is "impossible" for a pet owner to replicate the environment the monkeys would have in the wild.
"They are wild animals that have very specific welfare needs,' their brief reads. It is impossible to provide an environment as complex and rich as the wild for a marmoset kept as a pet.
"They are tropical animals who require a warm climate."