Cardi B Spotted By Fans In Old Pusha T Music Video Before Beating Him At The Grammys
19 February 2019, 12:44
P.A.P.I. (N.O.R.E.) - Tadow ft. Pusha T, 2 Chainz, French
Last weke, Cardi B beat out Pusha T to win 'Best Rap Album' at the Grammy Awards - and it turns out the duo go back way further than you thought.
Cardi B made history last week after becoming the first solo woman to win the Grammy Award for 'Best Rap Album'.
The 26-year-old Bronx rapstress won the award for her chart-topping debut 'Invasion of Privacy', beating out the likes of Travis Scott, Mac Miller, Nipsey Tussle and Pusha T.
And, as it turns out, Cardi goes back way further than you thought with one of her fellow nominees. Back in 2013, Cardi appeared as a video vixen in the visuals for Pusha T's feature on 'Tadow.'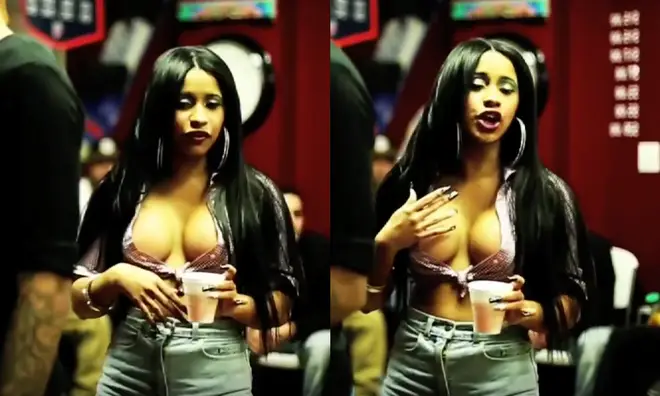 Cardi, real name Belcalis Almánzar, appears at around the 30 second mark in a skimpy pink shirt and pair of light blue jeans, her long black hair cascading down her shoulders.
The song's lead artist, N.O.R.E., reminded his followers of Cardi's appearance in the visual as he was congratulating her on her achievements over the years.
"Remember I was there from the beginning and I'm proud of u gurrrl!!!" he captioned the snippet. "It's crazy she went against Pusha but in the beginning she was an extra… Such a amazing story how can anyone hate?"
Following her Grammy win, Cardi chose to share her award with the late Mac Miller who was nominated for his 2018 album 'Swimming', which was released just one month prior to his tragic passing.