Cardi B Reveals Surprise Plans For "All Female Music Project" Inspired By Lil' Kim
14 August 2019, 12:45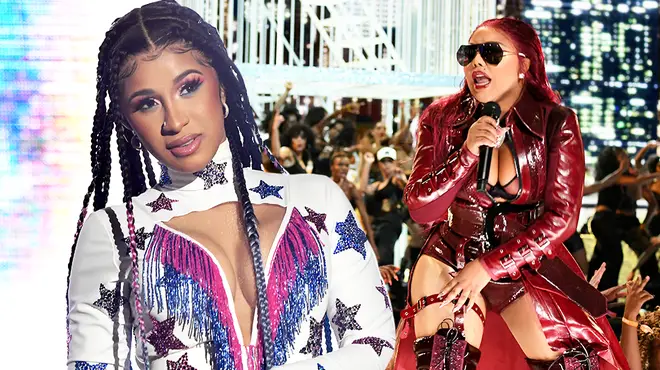 Cardi B reveals she was inspired by fellow New York female rapper Lil Kim to make an all female music project. Cardi also confirms she is working on her new album.
Cardi B has revealed that she has been inspired by Lil Kim and she wants to follow in her footsteps for a new collaboration. The "Money" rapper admires other female rappers and has revealed she would love to have them on her next project.
Over the weekend, the Bronx rapper spoke with 92.3 The Beat's Big Boy's Neighborhood about a secret project she has in the works.
Cardi B revealed that she's working on dropping a secret project before her new album. The internet sensation revealed "I'm in single mode, maybe I'm in a 'put a little project out' mode, and then I go into album mode," she told Big Boy.
Although Cardi admitted that she feels the pressure for her next album to be greater than her last project, she teased a massive record that she's working on.
When Cardi was asked about potentially doing a remake of Kimmy Blanco's 1997 "Ladies Night" single, she revealed v"I want to do this remake, not of 'Ladies Night,' but it's definitely like a 'Lil Kim-inspired song," she revealed.
She continued "I definitely [have] a couple of people [in mind]. I would say it but it's a secret.""It's very specific," she continued.
Cardi B Gets Ready For New Album, Sits w/ Bernie Sanders, Political Changes + MORE!
Further detailing how she came up with the idea of the new song, Cardi said "I've really been having this idea from a Lil Kim song that I've been wanting to do for a very long time" explained Cardi.
She added "I want to put four female rappers [on it]...one female rapper that is not signed".