Cardi B Posts Heartfelt Tribute To Superfan Who Tragically Passed Away After Cancer Battle
19 March 2019, 13:06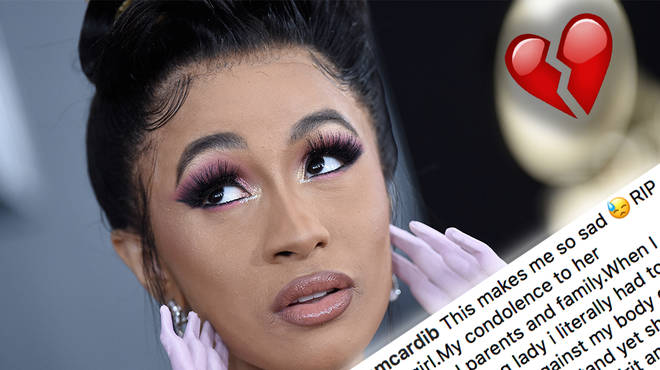 Cardi B writes an emotional, heartfelt message to a fan who recently passed away from cancer...
Cardi B is known for celebrating her fans and showing the upmost appreciation for them. Unfortunately, one of Cardi B's fans sadly passed away after battling with cancer.
The 26 year-old New York rapper, took to Instagram to honor her fan, Alaysia Crockett, who recently lost her battle to cancer. Cardi B wrote a heartfelt message after hearing the news that Alaysia Crockett had passed away. The "Money" star posted a photo of her with Alaysia Crockett, with a heartbreaking caption, while sending her condolences to Crockett's family.
The photo Cardi posted was taken when Alaysia met Cardi B for the first time. Cardi adored Crockett for her make-up game and staying strong while being incredibly sick.
Cardi B wrote underneath the photo:
"This makes me so sad 😓RIP babygirl.My condolence to her wonderful parents and family.When I met this young lady i literally had to hold her and put her against my body cause she couldn't barely stand yet she was sooo happy in a great spirit and her make up on super fleek 💁🏽‍♀️her parents were so happy."
The star added: "Heaven gained the prettiest angel your not in pain anymore 💔💔Alaysia Crockett! FUCK CANCER !"
Many celebrities saw the post and sent their condolences, including Snoop Dogg, Chance The Rapper, Tiny Harris, Evelyn Lozada, Diddy and Quality Control's Pierre Thomas.