Offset Shares The Cutest Video Of Kulture Singing Cardi B's Hit 'I Like It' - WATCH
22 May 2019, 13:00 | Updated: 22 May 2019, 13:04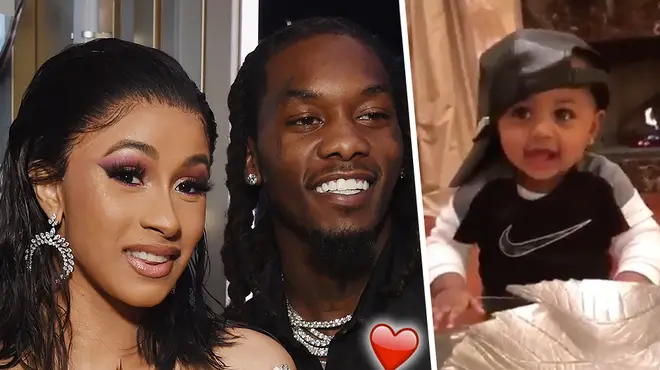 Offset has posted the cutest video of his and Cardi B's daughter Kulture attempting to sing her mother's hit 'I Like It.
Since the creating of Father Of 4, Offset has been more open to sharing clips and photos of his kids on social media. The Migos rapper posted a video of his and Cardi B's daughter Kulture, attempting to sing to her mother's hit 'I Like It' on Instagram.
The sweet little 10-month-old is dressed swagged up in Nike gear, wearing her cap backwards while trying to rap her remix to her mother's song.
Offset took to Instagram to share the cutest ever video of his daughter Culture. Cardi can be heard in the background of the video, egging Culture on to sing her hit song.
From the video, it seems as though 'I Like It' is one of Kulture's favourite tracks as she gets hyped up when she hears it.
The rapper captioned the video "KULTURE REMIX "I LIKE IT" ALREADY PLATINUM 💿 SO MUCH CHARACTER I LOVE HER".
During a recent interview with Haute Living, Offset talks about fatherhood.
The star revealed: "The journey of fatherhood was kind of tough for me at first,".
He continued "I was trying to find myself. I didn't have much direction on what it meant to be a father. I definitely made some mistakes, but I have no regrets."
Offset and Cardi are currently happy with their cute little family.