Cardi B Reveals Real Reason For Deleting Instagram Account After Azealia Banks Feud
18 May 2018, 11:26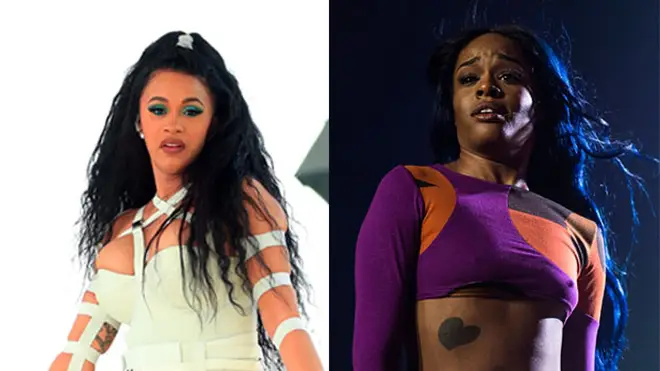 Cardi disappeared from the social platform after an explosive argument...
Cardi B has revealed why she decided to delete her Instagram account after feuding with Azealia Banks.
The 'Bodak Yellow' rapper got involved in a fiery exchange after Banks labelled Cardi B a "caricature of a black woman" during an interview with The Breakfast Club.
After delivering her own lengthy response, she surprised fans by deactivating her account.
Cardi has now revealed she left Instagram to become more private and escape negative attention.
"I just wanted to see if people will finally keep my name out they mouth," she said on Twitter. "You proving that on or off, you h*es got me in your mouth and in ya fingers regardless."
After deactivating her Instagram account, Cardi B's sister Hennessey Carolina also followed suit to show support.
Meanwhile, Cardi B is currently caring for her fiancée Offset after the Migos rapper was involved in a car crash.
The rapper was reportedly hospitalised after his sports car was left in a wrecked condition.