Beyoncé Fans Convinced She's Pregnant After Spotting 'Clues' In Her New Photos
9 August 2019, 10:23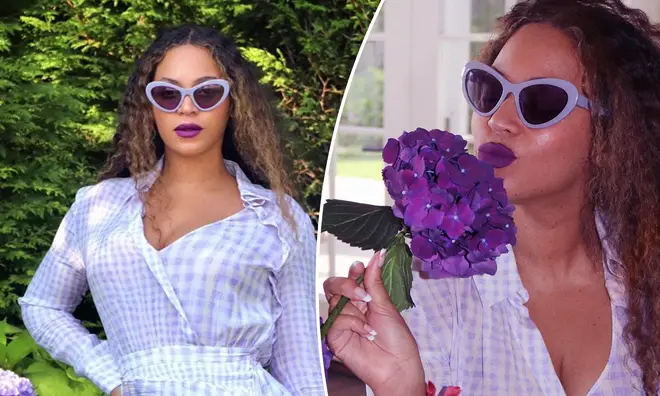 The 37-year-old 'Brown Skin Girl' hitmaker has got fans convinced she's expecting baby number four after they claim she's been dropping some major hints.
Beyonce has got her loyal hive buzzing again - this time, it's with rumours claiming she may be pregnant with baby number four.
The 37-year-old 'Brown Skin Girl' singer has sparked the speculation after posting a series of purple-themed photos on Instagram, and one of them shows her covering her stomach with her arms and a purple bag.
Bey is currently on holiday in the Hamptons with husband Jay-Z, 49, and their children Blue Ivy, 7, and two-year-old twins Rumi and Sir.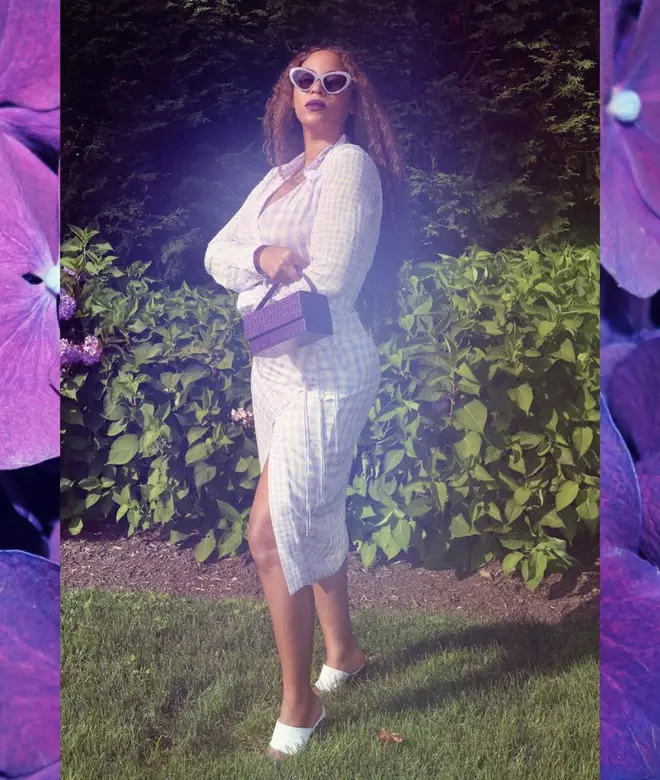 The Grammy-winning songstress got the rumours mill spinning out of control as fans began dissecting the images. "Anyone else see a bump or is it only me?," wrote one fan.
"Patterns like that camouflage very well. She's looks very pregnant," said another, while one fan questioned, "IS SHE HIDING A BABY BUMP?????"
"She definitely pregnant you can see it in her face AND them ankles!! Child!!! I'm so ready for y'all world domination!! Have like 10 Carter babies!!" said one excited follower.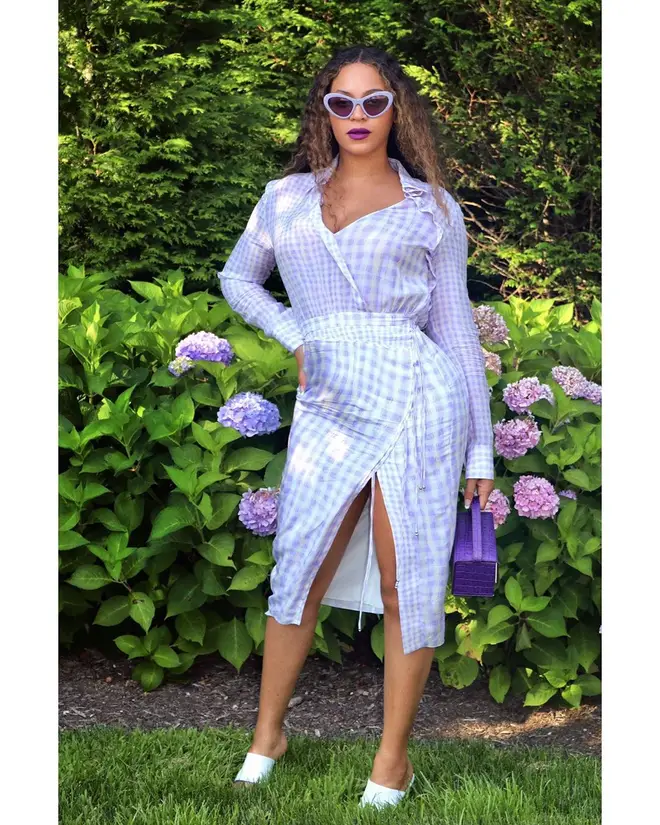 "We've been saying muva is pregnant.. she's been dropping clues the entire album," said another. "Purple is royalty... simba (King) (son) .. the lions curled up like a fetus. There's so much more but remember we said it!"
Last month, Beyonce dropped 'The Lion King: The Gift' album - the cover of which features two golden lions, a male and a female, curled into a circle, which Bey shared a few days earlier.
"Let me research the meanings of purple and the things it's related to. This is a clue!" wrote one fan in reference to the purple theme of Bey's latest snaps.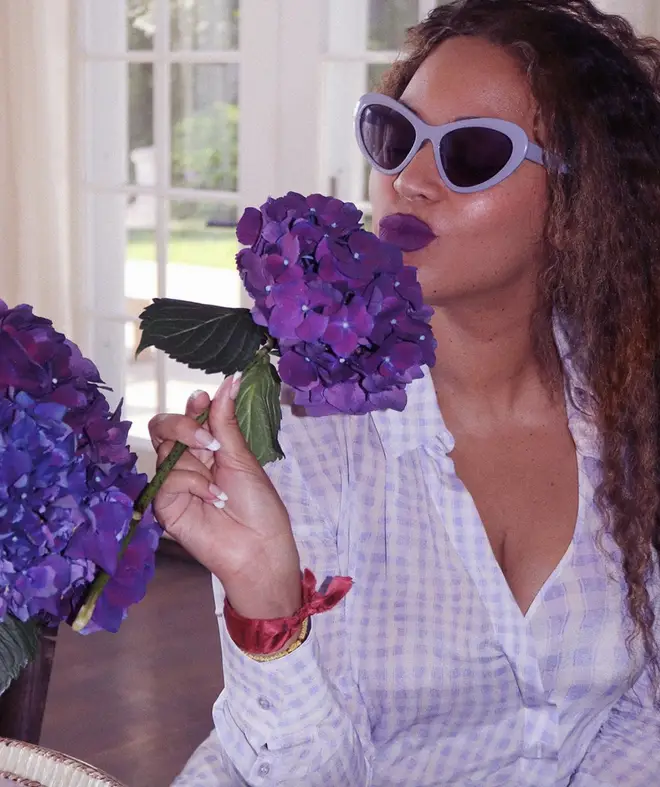 Representatives for Beyoncé are yet to comment on the speculation.